HELP PARENTS TO HELP THE CHILDREN. PROBLEMS AND SOLUTIONS FOR THE LIFE CYCLE
A clear reference manual to help parents help their children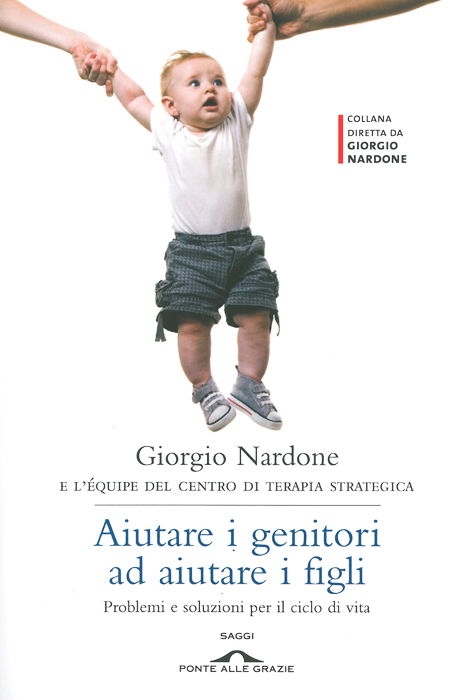 Author:
Giorgio Nardone
Year:
2012
Publisher:
Ponte alle Grazie
Necklace:
Short Therapy Essays
There are probably very few parents who have never faced big or small problems with their children, at any age. Who has never had to deal with the difficulties of the first months of a newborn's life, with an introverted or too lively child, with a problematic teenager?
In recent years there has been a growing interest in the study of family dynamics, with an ever wider application of strategic interventions and psychotherapies that involve not only the patient "designated" from time to time, but also the parents. It is precisely to them that the text is intended, a real quick reference text, that is a manual for prompt and clear consultation: concrete methods of solution and numerous examples taken from clinical cases are associated with the illustration of the problem or pathology. The most innovative aspect concerns indirect therapy: the parents, assuming the decisive role of "cotherapists", become the first real "specialists" to whom the children should rely.
The authors thus intend to "help parents to help their children", modifying their counterproductive attitudes and allowing them to intervene directly on dysfunctional realities, playing on the centrality of communicative and relational aspects. The results of this work, extremely varied but summarized with great precision and effectiveness in these pages, have made it possible to develop differentiated and specific strategies for each family reality, age group and therapeutic goal: as is typical of the strategic approach, it is not through aseptic observation and epidemiological extrapolation of the data that we arrive at the definition of the treatment, but "only the solutions that work can explain the functioning of the problems they have solved".