COGITO ERGO SUFFRO. WHEN THINKING TOO MUCH HURTS
When thinking too much becomes psychological suffering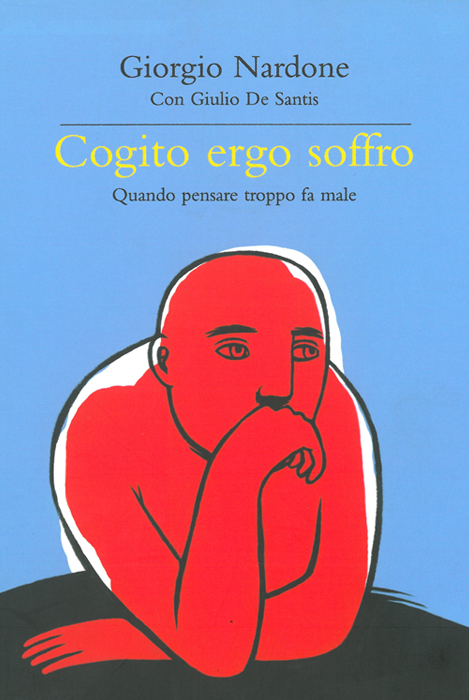 Author:
Giorgio Nardone, Giulio De Santis
Year:
2011
Publisher:
Ponte alle Grazie
Necklace:
Short Therapy Essays
Tracing a balance of the intellectual adventure of man in the West is equivalent to retracing the development of rationality through the exercise of doubt: philosophy, science, psychology, all have made use of doubt and its overcoming as a privileged investigative and methodological tool. .
But what happens when we try to apply "cogitocentrism" in practice, in everyday life, in the face of choices and situations that are in themselves irreducible to logic and the most ironclad reasoning?
We fall into a trap, into a self-deception, into a real "psychopathology of everyday life": we delude ourselves that we can resolve a love crisis, a Hamletic doubt, a crucial decision by relying on the reassuring clarity of the syllogism, or, at the opposite extreme , we seek certainty in "revealed truths", religious, scientific or ideological. From an infallible tool, the cogito thus turns into an insurmountable obstacle, a source of uncertainty if not psychological suffering, to the point of assuming pathological forms.
In these pages, Giorgio Nardone combines the theoretical presuppositions with the clinical investigation, proposing therapeutic solutions "adapted to the problem" and inspired by the strategic model. In the wake of Kant, it is necessary to strategically "reorient" thought to rediscover its potential: instead of stubbornly looking for answers, we should be concerned about formulating the questions better.
Spanish

PIENSO, LUEGO SUFRO. WHEN THINKING DEMASIAD HACE DAÑO

Author:

Giorgio Nardone, Giulio De Santis

Year:

2012

Publisher:

Paidos

Necklace:

Psychology

Read More

ANATOMY DU DOUTE. DU DOUTE PATHOLOGIQUE AU DOUTE STRATÉGIQUE

Author:

Giorgio Nardone, Giulio De Santis

Year:

2017

Publisher:

Enrick B. Editions

Necklace:

Read More