CORRECT ME IF I'M WRONG. COMMUNICATION STRATEGIES TO RESOLVE COUPLE CONFLICTS
Uncover how the dialogue works. the art of communication to resolve conflicts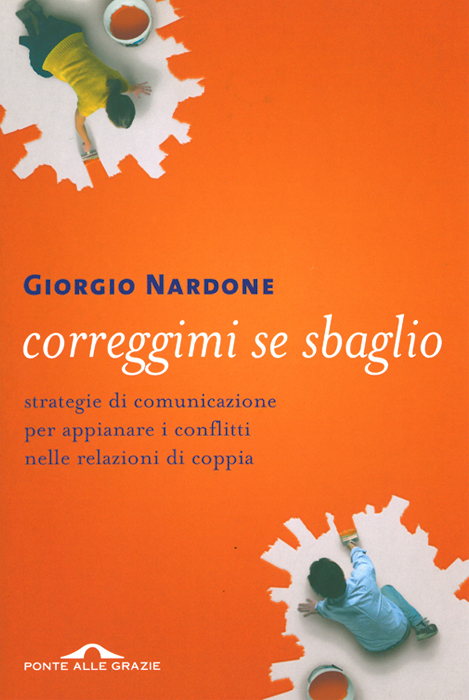 Author:
Giorgio Nardone
Year:
2005
Publisher:
Ponte alle Grazie
Necklace:
Brief therapy essays
Be in tune with others; knowing how to ask for what we need; express their emotions; do not let yourself be violated by an aggressive interlocutor but know how to react in a winning way: conquering all these skills is not easy but it is not impossible either.
We can categorize them under the heading "communicate".
First of all, it is a question of unveiling the profound functioning of dialogue and secondly of practicing, with patience (it takes a lot), without being discouraged in the face of difficulties, without expecting immediate results. But if these two rules are followed, the results will be assured.
Giorgio Nardone introduces us to the art of communication by making available in this book twenty years of work experience as a psychotherapist and psychologist: in his toolbox, dialogue and treatment through words are the fundamental tools, the most effective, tools to available to all those who want to understand the conflict and pacify it. In the couple, at work, in the battle of the world
Spanish

CORRÍGEME SI ME EQUIVOCIO. ESTRATEGIAS DE DIÁLOGO EN LA PAREJA

Author:

Giorgio Nardone

Year:

2005

Publisher:

Herder Editorial

Necklace:

Read More