DÉPASSER LES LIMITES DE LA PEUR.
Understanding the peur pathologique pour mieux la urmonter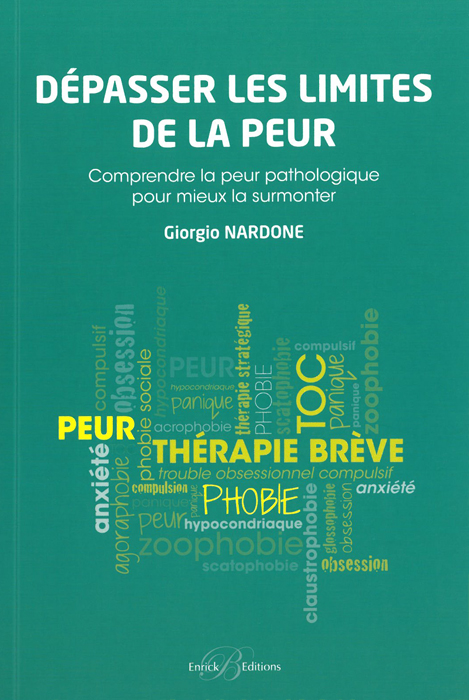 Author:
Giorgio Nardone
Year:
2015
Publisher:
Enrick B. Editions
Necklace:
Psychotherapy
De la même façon qu'il n'existe pas de limit à notre imagination, il n'existe pas non plus de confine à notre capacité à nous inventer des peurs. Que sont les peurs pathologiques? Comment se forment-elles? Comment se maintiennent-elles? Comment peuvent-elles être surmontées? Peur généralisée, peur de la solitude, peur de parler en public, peur des animaux, peur de take des décisions, peur des maladies, obsessions compulsives, syndromes d'attaques de panique. Tous ces troubles produits par notre psyché peuvent être surmontés rapidement, as le demontre la recherche scientifique empirique et expérimentale. Grâce à des exemples lumineux et des récits de cas cliniques veridiques, the author met au jour les caractéristiques de ces pathologies et expose de façon claire les méthodes thérapeutiques les plus efficaces. Useful, brilliant and agréable lecture, there is text montre comment des problèmes apparently insurmontables peuvent trouver des solutions sont abordés avec la stratégie appropriée.
Italian

BEYOND THE LIMITS OF FEAR. QUICKLY OVERCOME PHOBIA, OBSESSIONS AND PANIC

Author:

Giorgio Nardone

Year:

2000

Publisher:

BUR Rizzoli

Necklace:

Read More

Spanish

MÁS ALLÁ DEL MIEDO. QUICKLY OVERCOME LAS FOBIAS, LAS OBSESIONES Y EL PÁNICO

Author:

Giorgio Nardone

Year:

2003

Publisher:

Paidos

Necklace:

Read More