DIET OR NOT DIET. FOR A NEW BALANCE BETWEEN FOOD, PLEASURE AND HEALTH
The contributions of five scholars and nutrition specialists together with two psychologists and psychotherapists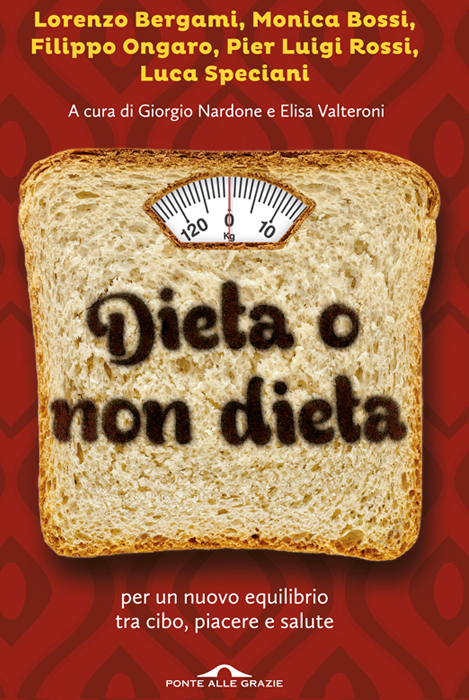 Author:
Bergami L., Bossi M., Ongaro F., Rossi PL, Speciani L. edited by Nardone G., Valteroni E.
Year:
2014
Publisher:
Ponte alle Grazie
Necklace:
Short Therapy Essays
In the fifth century BC Hippocrates recommended balance in nutrition and physical activity, arguing that health depended above all on food: "May food be your medicine, may medicine be your food." Yet only today, over two thousand years later, does it seem that the teachings of the father of medicine are beginning to be taken really seriously. For decades, obesity and overweight have been recognized as real pandemics of opulent Western societies.
Much more controversial, however, is the debate on remedies, in particular on what everyone considers as the universal panacea for food-related problems: the infamous "diet".
The authors of this book propose an innovative vision that replaces "miraculous" diets and obsession with calories with a diet and, above all, with a lifestyle that respects our metabolism and psychological balance.
Although with different approaches, the contributions of nutritionists, psychologists and therapists collected here are united by a holistic vision of the human, focusing on the very close relationship between mind and body: it is no coincidence that, alongside obesity and overweight, there are spreading psychic disorders such as bulimia, anorexia, vomiting and exercising in increasingly worrying proportions, as many consequences of a distorted and paradoxical eating behavior. In short, every time we sit at the table or step on the scales, or when we inflict grueling sessions in the gym to burn fat and calories, we should simply remember that "we are what we eat". In the body only, but also in the mind.