The courage to change. Two lessons to overcome the fear of change and learn to seize opportunities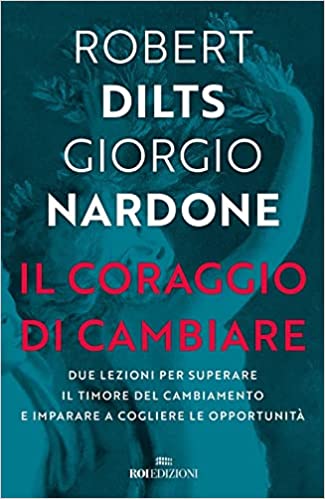 Author:
Robert B. Dilts, Giorgio Nardone
Year:
2022
Publisher:
ROI editions
Necklace:
Personal growth
The world around us is constantly changing, if we are unable to face these transformations we will be forced to react to them passively. Two scholars of international caliber, two precious lessons to learn to face changes with awareness and determination.
We live in a world that is evolving faster and faster. We often hear that change is the only constant. And it is precisely for this reason that we must have the courage to change. If we do not voluntarily change, we will be forced to change.
Robert Dilts focuses on the themes of crisis, transition and transformation, with the aim of grasping the foundations of change and transforming it into progress: having clear where we are and where we want to go allows us to decide which direction to take and to overcome obstacles. along the road.
Giorgio Nardone, on the other hand, focuses on the courage necessary to change: starting from the neurophysiological basis of fear (which generates courage as a response) he examines resistance to change and the strategies to achieve it.