THE DEBRIEFING AFTER THE SIMULATION SCENARIO. BASIC AND ADVANCED-STRATEGIC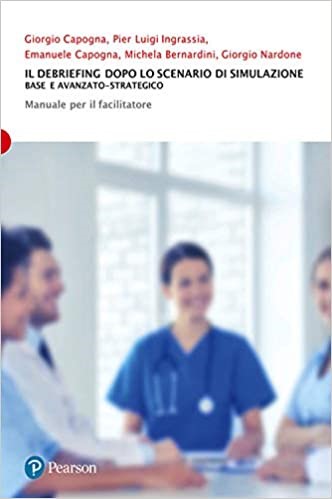 Author:
Giorgio Capogna, Pier Luigi Ingrassia, Emanuele Capogna, Michela Bernardini, Giorgio Nardone
Year:
2021
Publisher:
Pearson Education Italy
Necklace:
Papers
The realization of this text stems from the need to provide an in-depth and complete guide on the debriefing technique that follows the simulation scenarios in order to make the learner's experience an effective learning moment. The manual describes the theoretical and practical bases of critical reflection after the scenario, integrating them with practical suggestions deriving from the direct experience of the authors: both basic and advanced techniques of debriefing are explored by applying the principles of dialogue and problem to the latter. strategic solving and brief strategic therapy. The manual is therefore aimed at training managers in hospitals, university teachers of the various degree courses and all students who are increasingly showing interest in active teaching processes and not only aims to encourage those approaching this new teaching technique to overcome the last hesitations on the conduct of the simulation and the subsequent debriefing but also to provide a useful update to all those who are already more familiar with this training methodology.