THE ART OF CHANGE. THE SOLUTION OF PERSONAL AND INTERPERSONAL PSYCHOLOGICAL PROBLEMS IN SHORT TIMES
A theoretical and operational model for solving individual, couple and family problems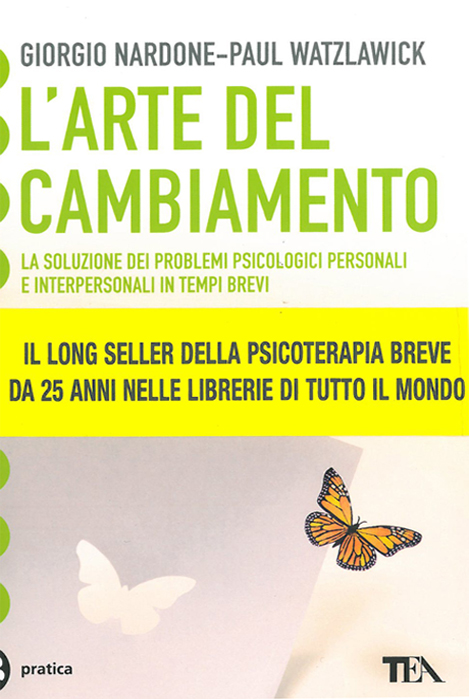 Author:
Giorgio Nardone, Paul Watzlawick
Year:
2010
Publisher:
Tea Editions
Necklace:
Tea
Resulting from the joint work of Giorgio Nardone and Paul Watzlawick, this volume presents in a systematic form the model of brief therapy for the solution of specific psychological problems.
A theoretical and operational model for the solution of individual, couple and family problems, also applicable to wider interpersonal contexts, and not just clinical ones, which helps the patient to perceive reality in a completely new way, and consequently to act in a completely new way. new way no longer dysfunctional.