THE MIND AGAINST NATURE. SHORT STRATEGIC THERAPY OF SEXUAL DISORDERS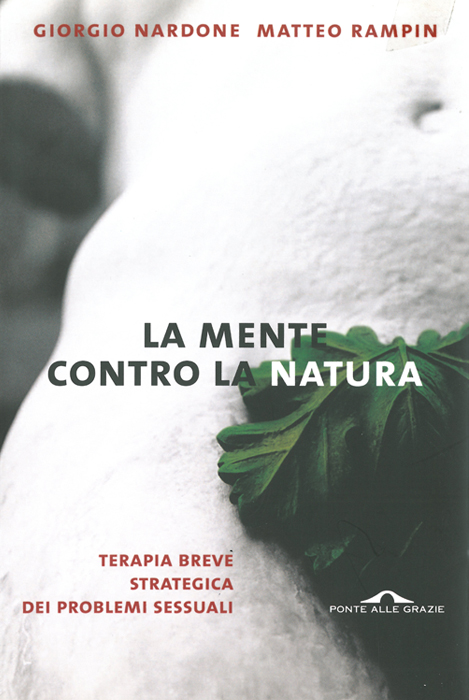 Author:
Giorgio Nardone, Matteo Rampin
Year:
2005
Publisher:
Ponte alle Grazie
Necklace:
Short Therapy Essays
Nothing is more desired by men than the perfect harmony between mind and nature, as a guarantee of serenity, healthy development of the path of life and personality. The area of ​​sexuality disorders is the clearest proof of how fragile this balance is, a mechanism that jams and needs to be rearranged.
This book deals precisely with the reestablishment of the relationship between the effort of mind control and the inability to let oneself go to the sensations. Years of work at the Strategic Therapy Center in the field of sexual disorders have allowed us to develop therapeutic techniques that are often oriented simply to unlocking what the mind traps about sexuality. The extraordinary potential of nature is the energy that allows you to come out "in beauty" from situations of extreme suffering.
IT; Italian

THE MIND AGAINST NATURALZA. SHORT ESTRATÉGIC THERAPY PARA LOS PROBLEMAS SEXUALES

Author:

Giorgio Nardone, Matteo Rampin

Year:

2007

Publisher:

RBA Books

Necklace:

Whole grain

Read More

WHEN LE SEXE DEVIENT A PROBLÈME. THÉRAPIE STRATÉGIQUE DES TROUBLES SEXUELS.

Author:

Giorgio Nardone, Matteo Rampin

Year:

2018

Publisher:

Enrick B. Editions

Necklace:

Read More