THE PEUR DE DÉCIDER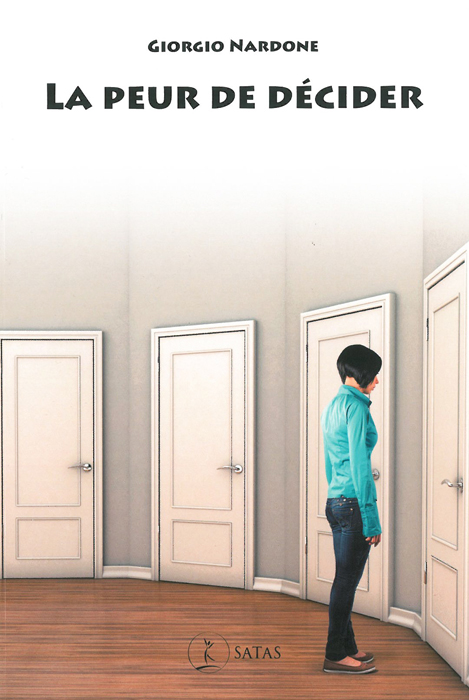 Author:
Giorgio Nardone
Year:
2016
Publisher:
Satas Editeur
Necklace:
Thérapies brèves
Décider est une liberté, maize aussi une tâche qui peut devenir difficult jusqu'à se transformer en un poids très lourd à porter. Au cours des siècles, la réalité avec laquelle l'homme entre en relation est devenue de plus en plus complexe et, par conséquent, il est aussi plus difficile de se frayer un chemin dans la jungle des choix.
La difficulté augmente proportionnellement à la position occupied dans la hiérarchie de la famille, de l'école, de la société, de l'économie, du pouvoir politique. Les instruments dont nous disposons - cours et séminaires de management, étude des processus décisionnels - se concentrent sur l'aspect rationnel et négligent les forces émotionnelles obscures qui sont les vrais obstacles à la prize de décision: la peur et ses manifestations dysfonctionnelles, le stress et le doute pathologique, l'angoisse et la panique.
Se fondant sur sa longue expérience dans les domaines de la clinique et de la formation, Giorgio Nardone nous guide à la découverte de la "psychopathologie de la prize de décision": la peur de se tromper, de ne pas être à la hauteur ou de s'exposer ne doit pas être niée mais comprise et gérée grâce à des stratagèmes ciblés, afin de la transformer pour que, de handicap, elle deveenne une arme gagnante. Ce n'est qu'ainsi que nous retrouverons le courage et la sérénité d'aborder les nombreux croisements qui se présentent sur le chemin de notre vie.
The author:
Giorgio Nardone, élève de Paul Watzlawick, to derrière he vingt-cinq années d'activité thérapeutique et plus de vingt a thousand cas traités avec succès. The a fondé et directs the Center de Thérapie Stratégique d'Arezzo, en Italie. Il est l'Auteur et le co-auteur de très nombreux ouvrages, dont en français Peur, panique, phobies, Manger beaucoup, à la folie, pas du tout, L'art du changement, Psychosolutions, Chevaucher son tigre, La connaissance par le changement, Le dialogue stratégique, Sillonner la mer à insu du ciel, Le régime paradoxal, Les pièges psychologiques, L'art de mentir aux autres et à soi-même, Obsessions, compulsions, manies ...
Italian

FEAR OF DECISIONS. HOW TO BUILD THE COURAGE TO CHOOSE FOR YOURSELF AND FOR OTHERS

Author:

Giorgio Nardone

Year:

2014

Publisher:

Ponte alle Grazie

Necklace:

Short Therapy Essays

Read More