THE ART DE MENTIR À SOI-MÊME AGE À AUTRUI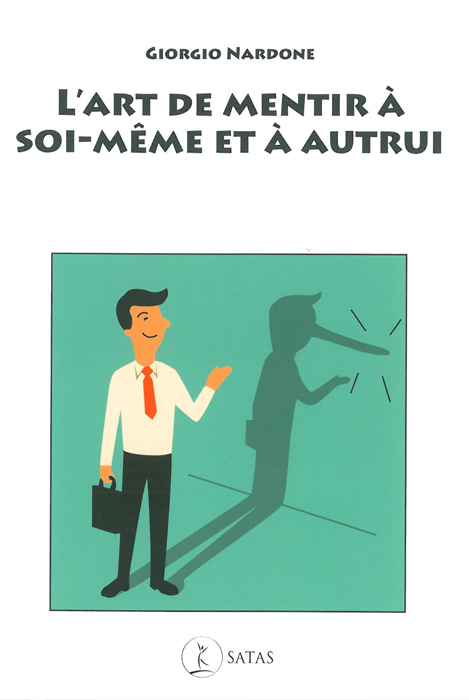 Author:
George Nardone
Year:
2016
Publisher:
Satas Editeur
Necklace:
Thérapies brèves
Oscar Wilde defines the mensonge as the fondement des relations entre les personnes. Et de nombreuses études attestent la chose puisqu'elles montrent que plus de la moitié de la communication humaine serait fondée sur ce "jeu linguistique" qu'est le mensonge. Yes nous pouvons aisément nous mentir à nous-même et aux autres, the importe nous dit Giorgio Nardone que cet art soit utilisé à des fins éthiques afin de permre à tout un chacun de vivre mieux. Le présent livre a pour ambition d'explorer cet art complexe en présentant les principal characteristics des auto-duperies que nous pouvons nous construire. The nous détaille également les différentes stratégies et les stratagèmes devant nous permre d'améliorer non seulement notre existence, ma also cells des autres et du monde dans lequel nous vivons.
The author:
Giorgio Nardone is the director of the Center de Thérapie Stratégique d'Arrezo. Docteur en Psychologie, psychothérapeute et conférencier, il est one des principaux représentants, du modèle stratégique en Europe. On lui doit de nombreux ouvrages dont Le dialogue stratégique, La connaissance par le changement, Sillonner la mer à insu du ciel, L'art de mentir, La peur de décider, Obsessions, compulsions, manies, parus aux éditions Satas.
Italian

THE ART OF LYING TO YOURSELF AND TO OTHERS

Author:

George Nardone

Year:

2014

Publisher:

Ponte alle Grazie

Necklace:

Short Therapy Essays

Read More