SURVIVAL MANUAL FOR PSYCHO-PATIENTS. HOW TO ORIENT YOURSELF IN THE JUNGLE OF MIND THERAPIES
very useful tool for choosing the therapist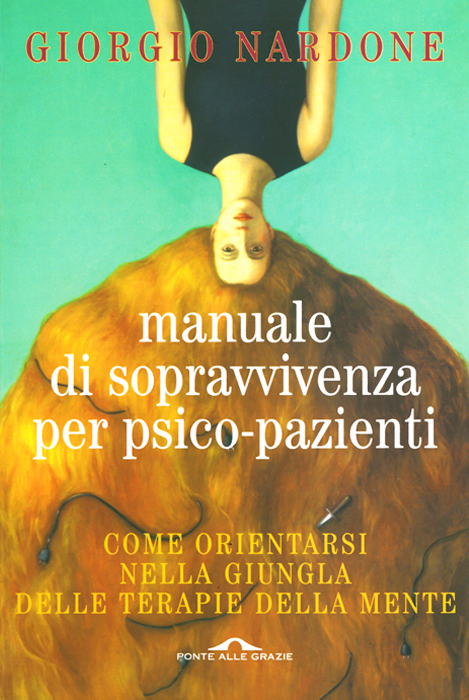 Author:
Giorgio Nardone
Year:
1994
Publisher:
Ponte alle Grazie
Necklace:
Brief therapy essays
When we get sick, we are always faced with the fundamental and therefore very important choice of the person who will help us overcome the difficult moment in which we find ourselves. The crossroads of decision is always difficult to face but it is much more so if at that moment we are sick, therefore more fragile, more confused, more vulnerable. And if the disease that afflicts us is a so-called "disease of the mind", the bewilderment in front of the vastness of the offer can lead to immobility or an unconscious, casual decision.
This book, now a classic of the genre and now presented in a new updated edition, is a very useful tool for choosing a therapist. Giorgio Nardone, an internationally renowned researcher and therapist himself, jumped the fence to join the ranks of patients, step into their shoes and explore the current offerings of psychiatry and psychotherapy from this perspective.
Ironic and scientific at the same time, the author offers the reader, through tragicomic anecdotes, biting exemplary stories and scientific dissertations, a detailed map of the traps into which the patient can fall as he enters the vast territory of mental therapies.
A precious and irreplaceable guide to find the right therapist with the minimum personal, existential and economic cost.