SURVIVAL MANUAL FOR PSYCHOPATIENTS.
HOW TO GET ORIENTED IN THE JUNGLE
OF MIND THERAPIES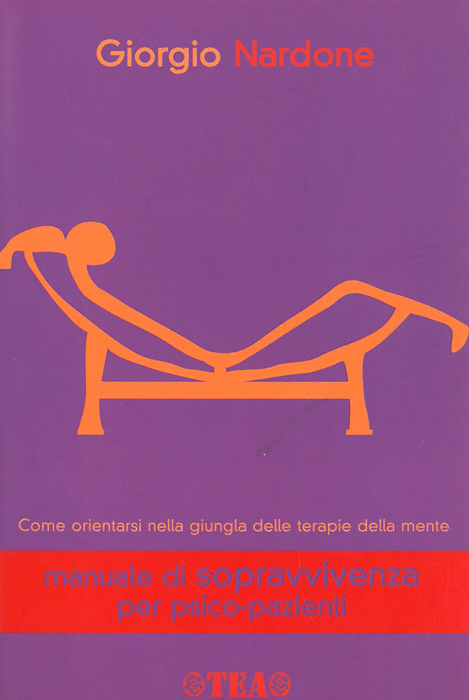 Author:
Giorgio Nardone
Year:
2011
Publisher:
Tea Editions
Necklace:
Psychology and philosophy
When we get sick we are faced with the fundamental and very important choice of the person who will help us to overcome the difficult moment in which we find ourselves. The crossroads of decision is always difficult to face, but it is much more so if at that moment we are not well and are therefore more fragile, more confused, more vulnerable. And if the disease that afflicts us is a so-called "illness of the mind", the bewilderment in front of the vastness of the "offer" can lead to immobility or an unconscious, casual decision. Giorgio Nardone, internationally renowned researcher and therapist himself, jumped the barricade to join the ranks of patients, stepping into their shoes and exploring from this perspective the current offerings of psychiatry and psychotherapy. This book, now a classic of the genre, represents a precious and irreplaceable guide to finding the right therapist with the minimum personal, existential and economic cost.