FAMILY MODELS. KNOWING AND SOLVING PROBLEMS BETWEEN PARENTS AND CHILDREN
the models of the modern family. Problems and solution strategies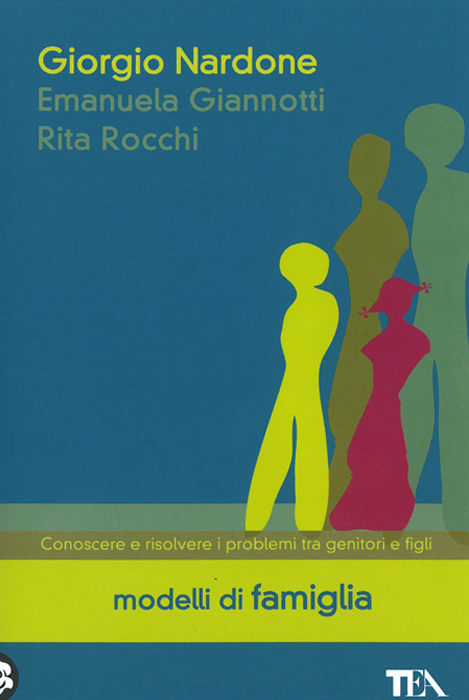 Author:
Giorgio Nardone, Emanuela Giannotti, Rita Rocchi
Year:
2008
Publisher:
Tea Editions
Necklace:
Tea practice
In this book Giorgio Nardone, a well-known Italian therapist and scholar of strategic brief therapy, has summarized, together with his collaborators, the work of years of research and intervention in a series of family organization schemes.
The family, despite the attacks received during the years of protest and the consequent transformations, has resisted, and is still the fundamental structure of our society. It is an organization governed by rules that protect and allow children to grow ... rules that can sometimes become too rigid and lead to problems.
Parents and children will be able to find the description of six exemplary models of family groups, those that most often recur in the current panorama and that in recent years emerge as responsible for the formation of problematic knots within the Italian family.
While the theoretical descriptions are always followed by clinical histories illustrating the models, the solution strategies are simple and clear, the therapies very fast and the examples reported perfectly illustrate the formation of negative mechanisms and their dissolution following therapy. Giorgio Nardone, founder together with Paul Watzlawick of the Strategic Therapy Center, is director of the school of communication and strategic problem solving, of the short strategic psychotherapy school of Arezzo and teacher of brief psychotherapy technique.