PERVERSIONS ON THE NET. INTERNET PSYCHOPATHOLOGIES AND THEIR TREATMENT
the treatment of psychopathologies from the internet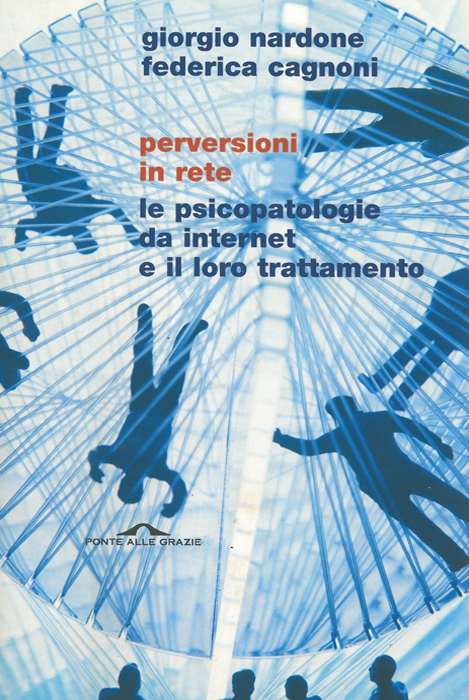 Author:
Giorgio Nardone, Federica Cagnoni
Year:
2002
Publisher:
Ponte alle Grazie
Necklace:
Short Therapy Essays
How many things has the internet brought with it? In recent years, there has been a lot of talk about the Net and all the activities related to it. New technologies have revolutionized the economy, the way we work, study, think.
And in some sense they have also changed the way we get sick because in the course of these years real pathologies have developed linked to excessive, wrong use of the Internet and its services.
In this book Giorgio Nardone and Federica Cagnoni apply strategic therapy in a short time - now widely tested in the field of phobias and panic attacks - to some emerging pathologies linked to this technological tool.
The solution model adopted derives from their long reflection and experience related to eating disorders and phobic-obsessive ones. Also in this case, the research is directed not so much to the distinctive characteristics of the individual pathologies, but to the underlying mode of functioning that unites apparently very distant disorders.
The patient is guided, through paradoxical prescriptions, to break those compulsive patterns that keep him trapped in the Net, to return within a few sessions to the activities and relationships of the real world that he has abandoned for virtual life.
ES; Spanish

PERVERSIONES EN LA RED. LAS PATOLOGIAS DE INTERNET Y SU TRATAMIENTO

Author:

Giorgio Nardone, Federica Cagnoni

Year:

2003

Publisher:

RBA Books

Necklace:

Read More