PSYCHOECONOMY. MANAGE FAILURES. ACHIEVE SUCCESSES
Manage bankruptcies. Achieve successes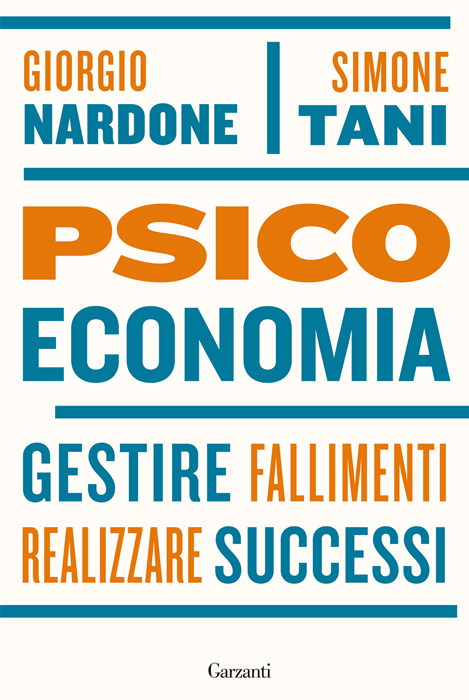 Author:
Giorgio Nardone, Simone Tani
Year:
2018
Publisher:
Garzanti
Necklace:
Essays
«No wind is favorable to the sailor who does not know which port to land at. "
Seneca
How does the mind, with its baggage of emotional, social and cultural conditioning, affect the decision-making process when we find ourselves making choices - even the most trivial and daily ones - regarding profits or losses? Can we trust our rationality or do we run the risk of falling into traps and obstacles that are invisible but which, with greater competence in the dynamics in progress, we could avoid? In fact, in modern complex societies, economic action requires high sociological and strategic skills without which the risk of being dazzled by rapid success or that of being blocked by fears and overwhelmed by anger is always around the corner.
The scholars Giorgio Nardone and Simone Tani address in this book one of the most discussed and controversial themes of our days, moving on the border between psychology and economics and providing the reader with useful tools to avoid the most common mistakes and make us more capable and free in the decisions to be made. , especially when our possessions and personal success are at stake.