SHORT-LONG-TERM PSYCHOTHERAPY.
TREAT WITH SUCCESS
EVEN THE MAJOR PSYCHOPATHOLOGIES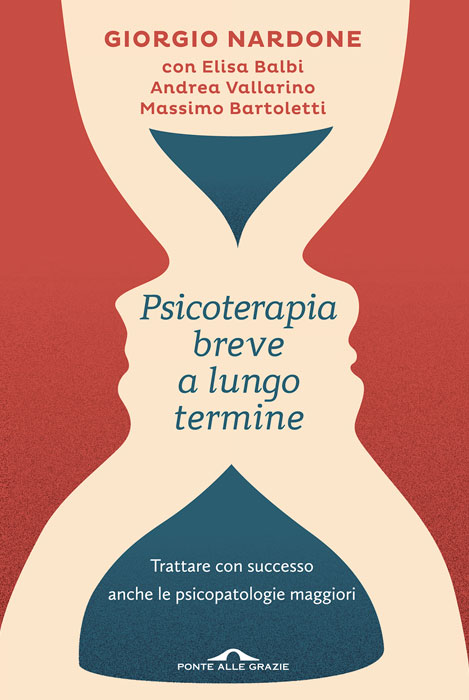 Author:
Giorgio Nardone, Elisa Balbi, Andrea Vallarino, Massimo Bartoletti
Year:
2017
Publisher:
Ponte alle Grazie
Necklace:
Ponte alle Grazie
In recent years, in adolescence there has been a massive, almost epidemic, increase in a series of psychic and behavioral disorders: borderline disturbance, transient psychotic exits and above all the case history of chronic patients because they are therapeutically poorly treated. This has led, as has always happened for brief strategic therapy, to develop specific forms of treatment that fit the structure of these forms of disorder. To achieve these therapeutic models in the best possible way, a rigorous analysis of the cases and of the therapeutic solutions found to be effective was carried out.
The result of this work is the elaboration of short-term long-term psychotherapy or a therapeutic intervention that at first allows to eliminate the disabling symptoms, but which then allows, through a longer-term work, the establishment of a stable psychological balance even in those subjects with personalities characterized by constant instability and fragility. The change can occur immediately but the acquisition of psychic and behavioral stability requires a wider experiential arc. The results obtained so far are encouraging and encourage us to insist on the path we have taken, without forgetting that every point of arrival, in the research and care of others, is a starting point.