EXTRATEGIC THERAPY PARA THE COMPANY. SOLUCIONES EN SHORT TIME PARA RESOLVER PROBLEMAS EN ORGANIZACIONES
Quick solutions for resolving problems in organizations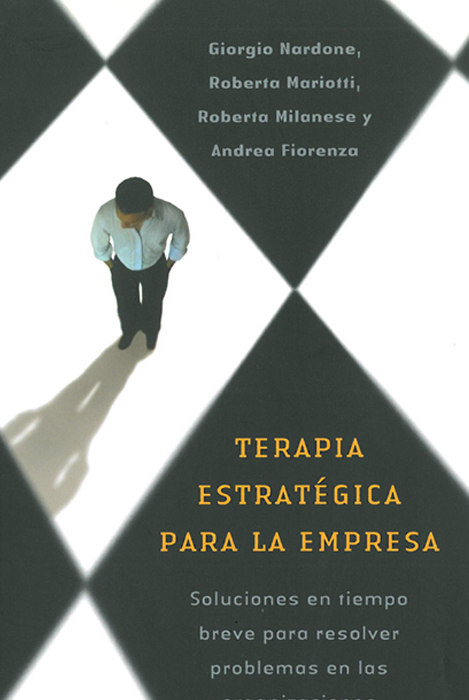 Author:
Giorgio Nardone, Roberta Mariotti, Roberta Milanese
Year:
2005
Publisher:
RBA Books
Necklace:
Ofrece ejemplos de casos concretos: pequeñas empresas, grandes corporaciones, sistemas financieros, organizaciones sin ánimo de lucro, cooperativas or estructuras militares. Todos los directivos que quieran enfrentarse a los continuos cambios de mercado, de los systems de producción y las relaciones interpersonales, podrán utilizar las techniques de problem solving.
Porque the extratégical thought and the art of resolver problem complicados by means of soluciones aparamente simples.
Italian

THE THERAPY OF THE SICK COMPANY. STRATEGIC PROBLEM SOLVING FOR ORGANIZATIONS

Author:

Giorgio Nardone, Roberta Mariotti, Roberta Milanese

Year:

2004

Publisher:

Ponte alle Grazie

Necklace:

Short Therapy Essays

Read More