THERE IS NO NIGHT THAT DOES NOT SEE THE DAY. SHORT-TERM THERAPY FOR PANIC ATTACKS
the innovative intervention model for panic attacks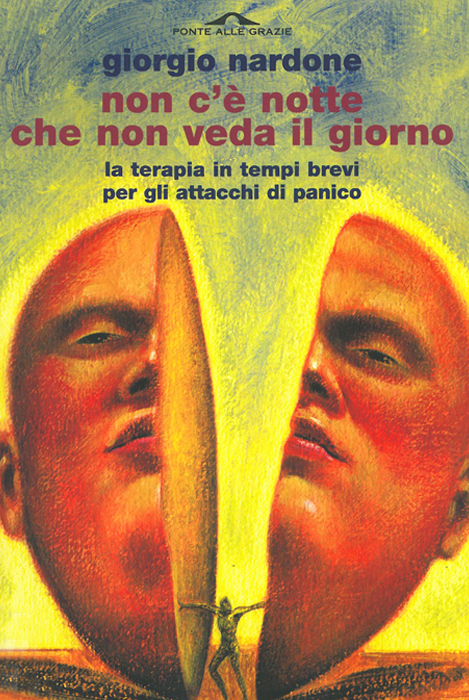 Author:
George Nardone
Year:
2003
Publisher:
Ponte alle Grazie
Necklace:
Short Therapy Essays
The ways and places of panic are the most diverse: the fear of heights, of crowds, of closed places, the fear of flying, of losing loved ones, of elevators, of one's physical appearance.
This book explains Giorgio Nardone's innovative therapeutic model, which has proved to be the most effective in the field among those developed so far, and reveals the mechanisms that lead to this type of pathology: an open window on the enigmas of the human mind. The method is based on a simple but effective idea: knowing a problem starting from its solution. Instead of being interested in why disorders arise, Nardone has been interested in how these problems work and has focused his work on solutions.
The protocol is based on refined techniques of hypnotic suggestion, behavioral pitfalls and "beneficial cheating" that circumvent the patient's resistance to change. With surprising results for effectiveness, shortness and low economic costs.
The method is applied in this book to panic attacks, a disease, unfortunately, one of the most widespread and disabling, which threatens and compromises the daily, work or family life of many people.
ES; Spanish

NO HAY NOCHE QUE NO VEA EL DÌA. THE SHORT THERAPY PARA LOS ATAQUES DE PÁNICO

Author:

George Nardone

Year:

2004

Publisher:

HerderEditorial

Necklace:

Read More