AYUDAR IN LOS PADRES TO AYUDAR IN LOS HIJOS. PROBLEMS AND SOLUCIONES FOR THE CYCLE OF LIFE
problems and solutions for the cycle of life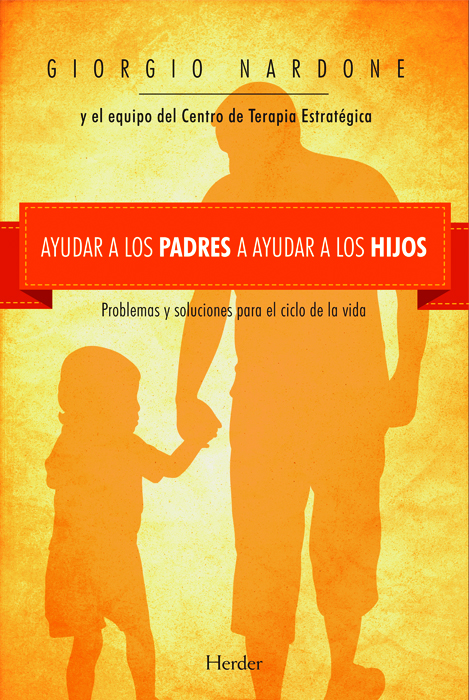 Author:
George Nardone
Year:
2015
Publisher:
HerderEditorial
Necklace:
Giorgio Nardone and su equipo nos brindan este manual de consul, rápida y clara, para padres que desean modify sus actitudes contraproducentes y contribute to the superación de los distinctive problems que afectan a sus hijos.
Ayudar in los padres in ayudar in los hijos is an authentic manual of consultation rápida y clara para los padres. He offered a map of the relationships between padres and hijos, which abarca todo el cycle of life of an individual. Muestra los obstáculos y los problems más frecuentes que se encuentran en este camino y las estrategias, las tácticas y las técnicas que han demostrado ser capaces de derribarlos, sortearlos o superarlos. A la explicación of the problem if añaden modalidades concretas de solución y numerosos ejemplos procedentes de la práctica clínica.
Los padres, al asumir el papel de "coterapeutas", if convierten en los primeros "especialistas" en los que los hijos deberían confiar. Los autores pretenden así «ayudar a los padres a ayudar a los hijos», modifying sus actitudes contraproducentes y permitiéndoles and intervene directly en las realidades disfuncionales, sirviéndose de los aspectos comunicativos y relacionales. De la experiencia de investigación e intervention clínica y social de Giorgio Nardone y de sus colaboradores of him a lo largo de los últimos diez años, se han obtenido estrategias específicas para cada realidad familiar, franja de edad y objetivo terapéutico. As he suele ocurrir en el enfoque estratégico, "only the soluciones that funcionan pueden explicar el funcionamiento de los problems que han resuelto".
Italian

HELP PARENTS TO HELP THE CHILDREN. PROBLEMS AND SOLUTIONS FOR THE LIFE CYCLE

Author:

George Nardone

Year:

2012

Publisher:

Ponte alle Grazie

Necklace:

Short Therapy Essays

Read More