BEYOND LOVE AND HATE FOR FOOD. QUICKLY HEALING FROM FOOD DISEASES
eating disorders and modern developments. How to get well quickly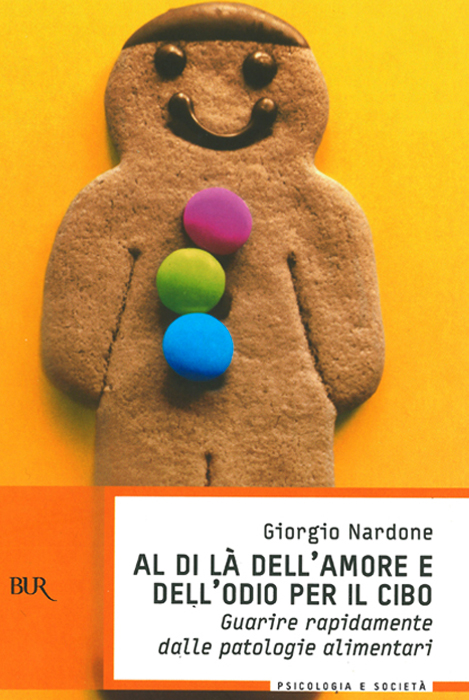 Author:
George Nardone
Year:
2003
Publisher:
BUR Rizzoli
Necklace:
Giorgio Nardone, a leading international figure in the field of psychotherapy, known for his - at the same time - creative and systematic work, guides the reader in a clear and accessible way into the disturbing mysteries of food pathologies, revealing their formation, their persistence and indicating their solution.
In Cioran's words "every problem profanes a mystery and, in turn, is profaned by its solution".
In the same way, the mystery of eating disorders in its modern evolutions: vomiting, binge-eating, in addition to its traditional expressions, anorexia and bulimia, has been profaned by therapeutic solutions built ad hoc for these problems.
Spanish

M ÀS ALL À DE LA ANOREXIA Y LA BULIMIA

Author:

George Nardone

Year:

2004

Publisher:

Paidos

Necklace:

Read More

L'AMOUR ET LA HAINE DE LA NOURRITURE.
OU COMMENT RÉSOUDRE RAPIDEMENT
LES TROUBLES DU BEHAVIOR ALIMENTAIRE

Author:

George Nardone

Year:

2019

Publisher:

Enrick B. Editions

Necklace:

Read More