MÁS ALLÁ DE UNO MISMO.
LA CIENCIA AND THE ART OF PERFORMANCE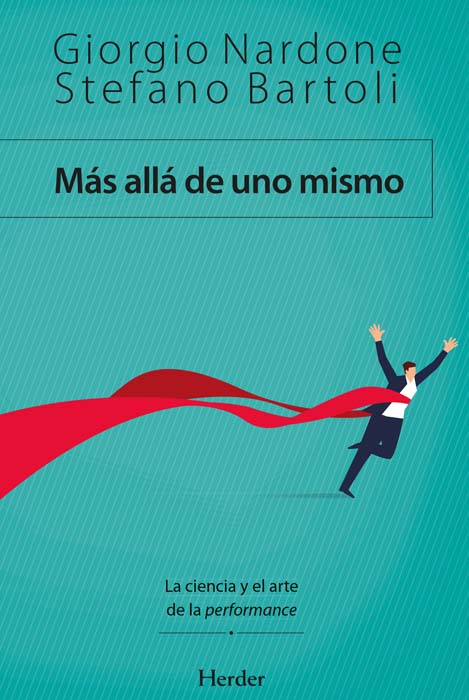 Author:
Giorgio Nardone, Stefano Bartoli
Year:
2019
Publisher:
Shepherd
Necklace:
¿Es posible ir más allá de nuestros limites y obtener resultados extraordinarios? ¿Puede el talent cultivarse con cuidado y perseverancia?
Overcome the propias limitaciones ejerce fascinación y anhelo. De la mano de la psychology, the neurociencias and the short-term therapy, Giorgio Nardone y Stefano Bartoli nos confirman en esta obra que sí es posible la mejora y la superación de las características personales trabajando la resiliencia y la determinación, la flexibilidad y la adaptabilidad .
This book does not claim to be a collection of recetas mágicas, but to a species of guide for ayudar a sacar lo mejor que todos tenemos. Fruto de la investigación aplicada y de muchos años de experiencia en Terapia Estratégica, the autores exponen a rigorous method that implies esfuerzo y frustración, but that, if sigue con esmero, reserve grandes satisfacciones personales y profesionales.