DICCIONARIO INTERNACIONAL DE PSYCHOTERAPIA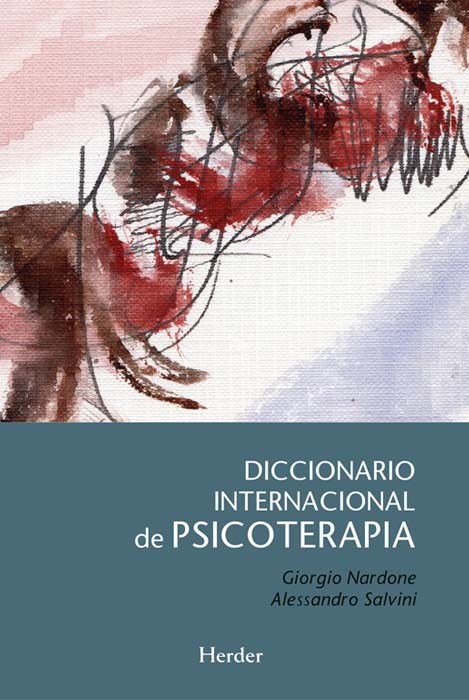 Author:
Giorgio Nardone, Alessandro Salvini
Year:
2019
Publisher:
Shepherd
Necklace:
Este diccionario es el testimonio de cómo the comunidad internacional de psychotherapeutas has acumulado, sobre todo en los últimos treinta años, a requisite patrimony of conocimientos that va más allá of the field of sus aplicaciones clínicas.
Gracias a la colaboración de la comunidad internacional de psychotherapeutas, if you have achieved the most allá de la simple descripción de términos: las 900 voces aquí reunidas ofrecen an exposición del actual panorama de las prácticas psychotherapéuticas proponiéndolas en sus estrategias, habilidades y procedíentos la explicación de los distinctive modelos de psychotherapy and sus caracterizaciones originales técnicas y operativas.
Psychotherapy represents hoy un sector teórico-práctico with sus características propias y exclusivas. El proyecto de esta obra nace justamente de la idea de delimitar con claridad las propiedades específicas de la psychotherapy, destacando su unidad disciplinar, y al mismo tiempo de querer describing the distinctions formulaciones teóricas y prácticas que coexisten en su interior.
Italian

INTERNATIONAL PSYCHOTHERAPY DICTIONARY.
A COMPLETE COLLECTION OF TERMS, THEMES, ISSUES AND TECHNIQUES OF PSYCHOTHERAPY CARE

Author:

Giorgio Nardone, Alessandro Salvini

Year:

2013

Publisher:

Garzanti

Necklace:

Read More

EN

INTERNATIONAL DICTIONARY OF PSYCHOTHERAPY

Author:

Giorgio Nardone, Alessandro Salvini

Year:

2019

Publisher:

Routledge

Necklace:

Read More