FEAR OF DISEASES. SHORT STRATEGIC PSYCHOTHERAPY OF HYPOCHONDRIA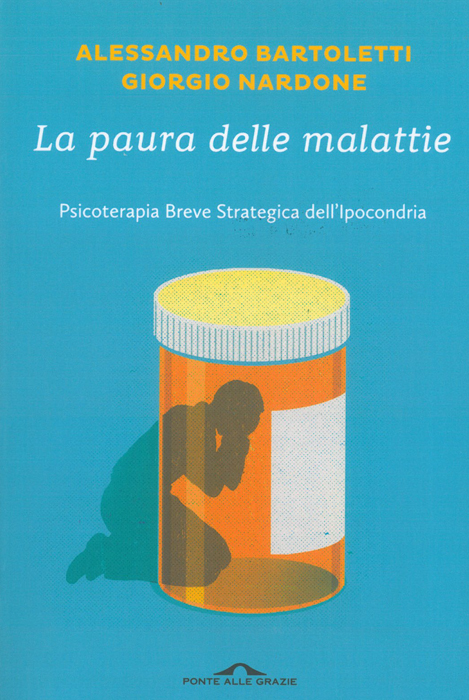 Author:
Alessandro Bartoletti and Giorgio Nardone
Year:
2018
Publisher:
Get all Grazie
Necklace:
Short Therapy Essays
What is hypochondria? Giorgio Nardone and Alessandro Bartoletti in The fear of disease tell us about it in a scientific but also amusing way. The book starts from the story, or how this form of psychosis has evolved and studied over time, this phobia of everything that could, hypothetically, affect our body. The two scholars thus suggest to us what are the causes of this disease with a capital m that prevents those who suffer from it, in a certain sense, from living peacefully and fully, always haunted by anxiety.
But who already suffers from it how can or should behave? Nardone and Bartoletti thus suggest techniques that have been widely demonstrated and on real clinical cases that have brought satisfactory results. Those who are hypochondriac will thus be able to test themselves once and for all, trying to understand how to move and how to make a real change to their existence.
Education, social life, the surrounding world, genetics affect a hypochondriac, but to avoid suffering from this pathology, something real can be done such as, for example, lead a healthy and regular life, get enough sleep, play sports. , have passions. All these physical and psychological elements will induce not to be afraid of what might happen or of life advancing with its inevitable uncertainties. The Fear of Illnesses by Nardone and Bartoletti is an exciting and fun, useful and scientific book that will help everyone get better.