THE ART NOBLE DE LA PERSUASION.
LA MAGIE DES MOTS ET DES GESTES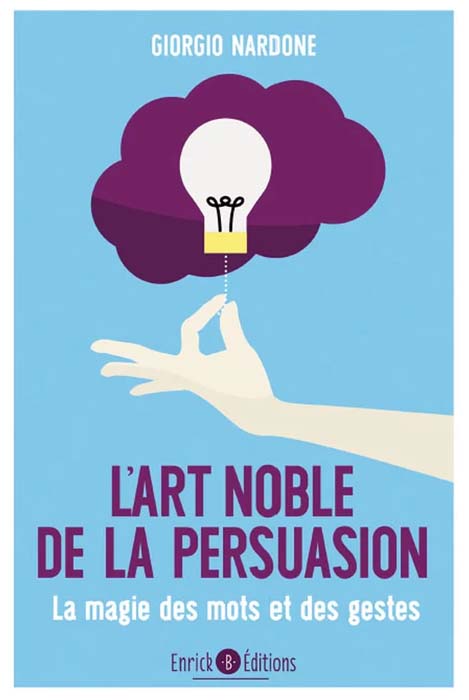 Author:
George Nardone
Year:
2016
Publisher:
Enrick B. Editions
Necklace:
«Point n'est besoin de faire violence à la nature, il faut juste la persuader» Epicure.
Our relations personnelles et professionnelles sont gouvernées par our capacité à communiquer et à transmettre nos idées. Pour ce faire, des moyens plus ou moins «nobles» peuvent être utilisés, comme celui de manipuler the authre (avec le recours à la tromperie) ou de le convaincre (dans le cadre d'un rapport de force).
Au contraire, la persuasion se révèle plus délicate et sophistiquée pour faire changer le prisme d'observation de son interlocuteur et amener, sans contrainte et en douceur, à adopter un positionnement dont résulteront des avantages réciproques.
Véritable «Art» pour Giorgio Nardone, the persuasion est le prérequis indispensable au "vivre mieux", avec nous-mêmes et avec autrui.
Italian

THE NOBLE ART OF PERSUASION.
THE MAGIC OF WORDS AND GESTURES

Author:

George Nardone

Year:

2015

Publisher:

Ponte alle Grazie

Necklace:

Short Therapy Essays

Read More