LES PIÈGES PYCHOLOGIQUES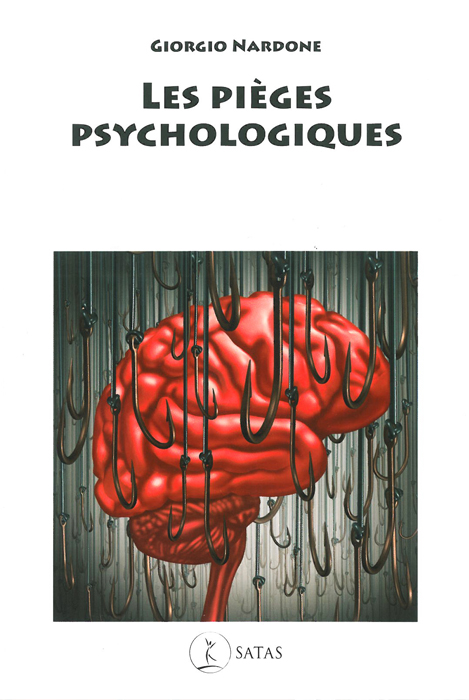 Author:
George Nardone
Year:
2016
Publisher:
Satas Editeur
Necklace:
Thérapies brèves
L'être humain peut se révéler extrêmement doué pour construire ses propres "pièges psychologiques" et faire, comme l'écrivait Watzlawick, son propre malheur. Plus de vingt-cinq années d'activité psychothérapeutique et de recherches-interventions en ce domaine ont permis à Giorgio Nardone de mettre en lumière les mécanismes à l'oeuvre dans les difficultés que nous pouvons nous créer et qui, parfois, si l'on n'y Prend garde, peuvent déboucher sur de véritables pathologies mentales. Yes, pour paraphraser Freud, cet ouvrage se veut une sorte de "psychotpathology de la vie quotidienne", the se veut également un recueil de techniques et d'outils permitting de se libérer des rets en lesquels on s'est enfermé.
S'adressant aussi bien au profane qu'au professionnel, le présent texte ne se contente pas dès lors de dresser les principaux pièges psychologiques que l'on peut observer chez tout un, il propose également en miroir les solutions psychologiques qui leur sont adaptées.
The author: Giorgio Nardone is the director of the Center de Thérapie Stratégique d'Arezzo. Docteur en Psychologie, psychothérapeute et conférencier, il est one des principaux représentants du modèle stratégique en Europe. On lui doit de nombreux ouvrages dont Le dialogue stratégtique, La connaissance par le changement, Sillonner la mer à insu du ciel, L'art de mentir, La peur de décider, Obsession, compulsions, manies, parus aux éditions Satas.
Italian

PSYCHOTRAPS. THE SUFFERINGS WE BUILD OURSELVES: RECOGNIZE AND FIGHT THEM

Author:

George Nardone

Year:

2013

Publisher:

Ponte alle Grazie

Necklace:

Brief therapy essays

Read More

Italian

PSYCHOTRAMPAS. IDENTIFY LAS TRAMPAS PSICOLÓGICAS QUE TE AMARGAN LA VIDA Y
ENCUENTRA LAS PSICOSOLUCIONES PARA VIVIR BETTER

Author:

George Nardone

Year:

2014

Publisher:

Paidos

Necklace:

Disclosure-Autoayuda

Read More

ПСИХОЛОГИЧЕСКИЕ ЛОВУШКИ. КАК МЫ
СОЗДАЕМ ТО, ОТ ЧЕГО ПОТОМ СТРАДАЕМ

Author:

Джорджио Нардонэ

Year:

2019

Publisher:

1000 Bestsellers

Necklace:

Read More