M ÀS ALL À DE LA ANOREXIA Y LA BULIMIA
su persistencia and sus posibles soluciones.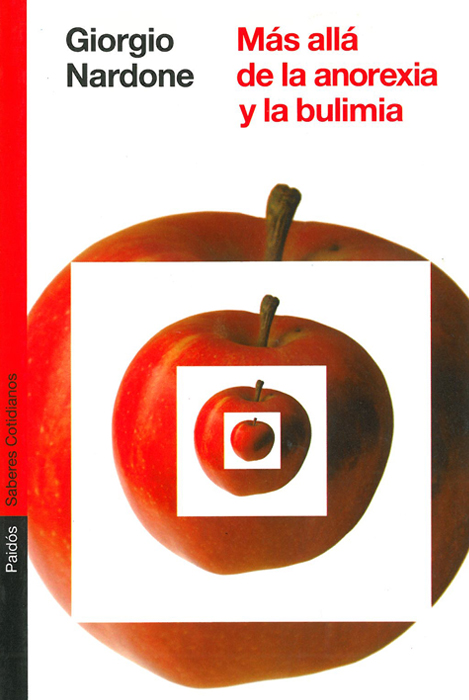 Author:
George Nardone
Year:
2004
Publisher:
Paidos
Necklace:
Hasta ahora, el misterio de los trastornos foodos en sus evoluciones más modernas, desde el síndrome del vómito hasta los atracones - apart from sus expresiones más tradicionales, la anorexia y la bulimia, has sido abordado con soluciones terapépresuticas construidas estuidas.
En este libro clear y accesible, Giorgio Nardone, figure de relieve internacional en el ámbito de la psychotherapy y un profesional tan creative como sistemático, change de estrategia y leads to the lector hacia el interior de los perturbadores mysteros de las pathologías alimentarias, uncovering on formación y on persistencia and indicating sus posibles soluciones.
Italian

BEYOND LOVE AND HATE FOR FOOD. QUICKLY HEALING FROM FOOD DISEASES

Author:

George Nardone

Year:

2003

Publisher:

BUR Rizzoli

Necklace:

Read More

L'AMOUR ET LA HAINE DE LA NOURRITURE.
OU COMMENT RÉSOUDRE RAPIDEMENT
LES TROUBLES DU BEHAVIOR ALIMENTAIRE

Author:

George Nardone

Year:

2019

Publisher:

Enrick B. Editions

Necklace:

Read More