THE MISSING PLEASURE. THE PARADOXES OF SEX IN THE NEW MILLENNIUM AND THEIR SOLUTION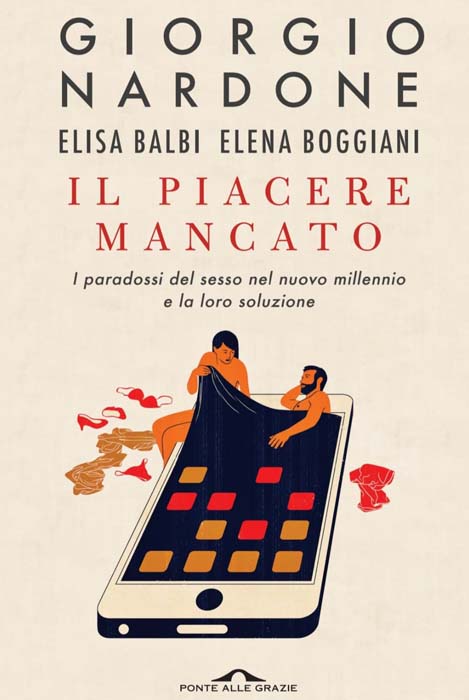 Author:
Giorgio Nardone, Elisa Balbi, Elena Boggiani
Year:
2020
Publisher:
Ponte alle Grazie
Necklace:
Short Therapy Essays
What remains of sex after the sexual revolution? And what are the consequences of the use of new technologies and social networks on people's intimate lives?
The first is a paradoxical response: the end of taboos, the affirmation of the right to sexual life, the exhibited disinhibition and institutionalized transgression have resulted in an impoverishment of desire and sexuality within and outside the couple.
The second is that people (and it is not just young and very young people) appear increasingly attracted to cybersex, whether it is the use of online pornography or virtual dating chats, encounters that can translate into reality but hardly lead to relationships. authentically satisfying, even from a sexual point of view.
These behaviors, when they are not resolved in an exclusive recourse to solitary sex, end up conditioning or threatening the couple's life and their sexuality.
After examining in detail all the facets of these phenomena, the authors retrace a series of concrete cases of dysfunctional sexual life in which Brief Strategic Therapy has defused bodily or mental mechanisms that generate anxiety, a sense of inadequacy and even fear, inhibit pleasure. or they hinder its full expression, and it has given back to those who needed it not only the lost or never possessed security, but also the fullness that only a happy sexuality can give to a couple.