MODELOS DE FAMILIA. CONOCER Y RESOLVER LOS PROBLEMAS BETWEEN PADRES AND HIJOS
The central theme is the problem of the modern family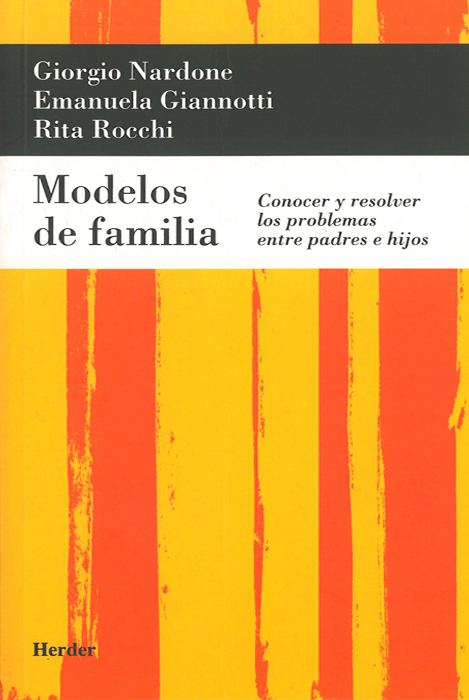 Author:
Giorgio Nardone, Emanuela Giannotti, Rita Rocchi
Year:
2003
Publisher:
HerderEditorial
Necklace:
Short Therapy
Esta obra ofrece en primer lugar a definition of the modern family caracterizada falls as much as "nuclear", and for the hecho of those hijos no tienen prisa alguna to separate from the padres and organizar autonomously on vida.
The central theme are the problems of adolescence, which are most serious in the actual model of the family because of the relaciones de dependencia and complementariedad counterproductive tienden a eternizarse.
En este sentido, los autores hablan including de una prolongación de la adolescencia, a veces, hasta los 30 años.
The exposition of the problems that can be produced in the relationship between padres and hijos is organized in the manner of a single classification of the different models of interaction. As the illustration of a model, if it includes clinical cases that permit, in the practice and weighs a las diferencias individuales, if you can detect a relatively limited series of examples of conduct.
De this way the classification contributes to reflejar el enfoque de la therapy brief para la cual, al mismo tiempo, result de gran utilidad como armazón para captar quickly los fallos en la dynámica, y para proponer las soluciones adecuadas.
De interés para psychology and psychotherapy, especially for therapies familiares, as well as for followers of the orientations and the obra of Professor Nardone.