MIEDO, PÁNICO, FOBIAS. THE SHORT THERAPY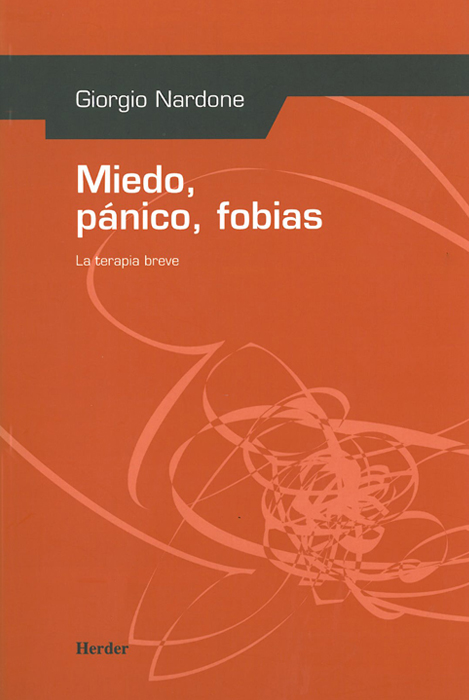 Author:
George Nardone
Year:
1997
Publisher:
HerderEditorial
Necklace:
Short Therapy
"En mi opinión, this obra constituye a fundamental contribution, en cuanto expone a model related to the formación ya the persistence of the human problems based in el miedo, which represents a base for the studies futuros that se empresean en esa dirección.
En esta obra aparecen descritas estrategias relativas to the change ya la solución de such problems, that han demostrado ser especially eficaces.
Por otra part, quien haya tenido ocasión de conocer los trabajos anteriores de Giorgio Nardone no se surprenderá at the descubrir que también en éste presents destacadas contribuciones, as much from the theoretical point of view as it is práctico.
This book is, por tanto, muy útil para el especialista interesado.
Sin embargo, puesto que el libro está written in a style clear and accesible, creo que también se puede recomendar al lector no especialista, al que tal vez le resulte fascinante y agradable descubrir que probmas tan complicados, largos y dolorosos, como son las formas graves de miedo, no requieren necessarily soluciones complicadas, largas y dolorosas. "