OBSESSIONS COMPULSIONS MANIE. UNDERSTAND AND DEFEAT THEM IN SHORT TIMES
Understanding and defeating obsessions, compulsions, manias in a short time. Ponte alle Grazie Edition - Short Therapy Essays Series directed by Giorgio Nardone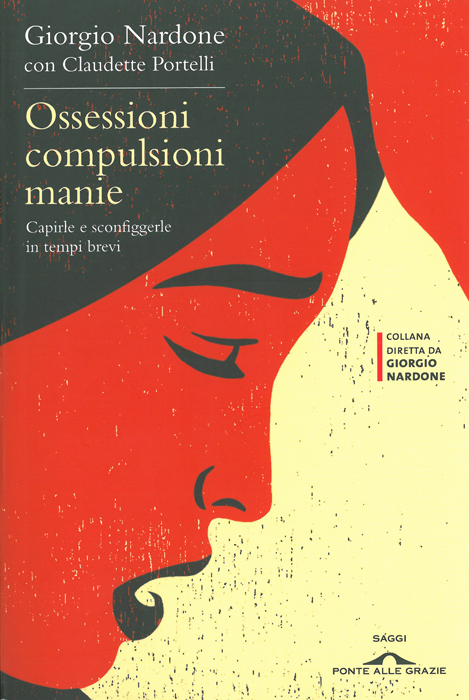 Author:
Giorgio Nardone, Claudette Portelli
Year:
2013
Publisher:
Ponte alle Grazie
Necklace:
Short Therapy Essays
Among the pathologies of the mind and behavior, OCD, OCD, is among the most serious and disabling. The patient's life progressively loses its natural rhythm and is marked by the results induced by the compulsion. Resistant to drug therapies and traditional psychotherapies, obsessive-compulsive disorder is a deadly trap that uses common rational mechanisms to harness the mind: behaviors and thoughts that are "healthy" in themselves, such as attention to personal hygiene or the control of reality, they are taken to excess and transformed into irrepressible compulsions to carry out obsessive and repetitive rituals.
The prison in which the mind ends up locking itself up has nothing absurd, on the contrary: the doc is structured and feeds itself on the basis of stringent logical assumptions which, taken to the extreme, become the absurd and the illogical. The evolved model of brief strategic therapy proposed by Giorgio Nardone, now the source of twenty-five years of research-intervention in the field, is proposed as an extremely effective tool in combating OCD (*), precisely because it is able to bypass the normal rational and lead to self-destruction the logic that imprisons the mind. Faithful to this line, the author dedicates ample space to the concreteness of clinical practice, reporting numerous cases of patients who have been able to break the bars of fear and obsession by relying on therapeutic tricks meticulously planned and perfected over time.
ОБСЕССИВНО-КОМПУЛЬСИВНОЕ РАССТРОЙСТВО: ПОНЯТЬ И ПРЕОДОЛЕТЬ. КРАТКОСРОЧНАЯ СТРАТЕГИЧЕСКАЯ ТЕРАПИЯ.

Author:

Year:

Publisher:

Necklace:

Read More

Obsessions, compulsions, manias:
ENTENDERLAS Y SUPERARLAS EN SHORT TIME

Author:

Giorgio Nardone, Claudette Portelli

Year:

2015

Publisher:

Shepherd

Necklace:

Read More

FR; French

OBSESSIONS, COMPULSIONS, MANIES

Author:

Giorgio Nardone, Claudette Portelli

Year:

2016

Publisher:

Satas Editeur

Necklace:

Thérapies brèves

Read More