PIROUETTEN IN THE SUPERMARKET. STRATEGISCHE INTERVENTIONEN FUR THERAPIE UND SELBSTHILFE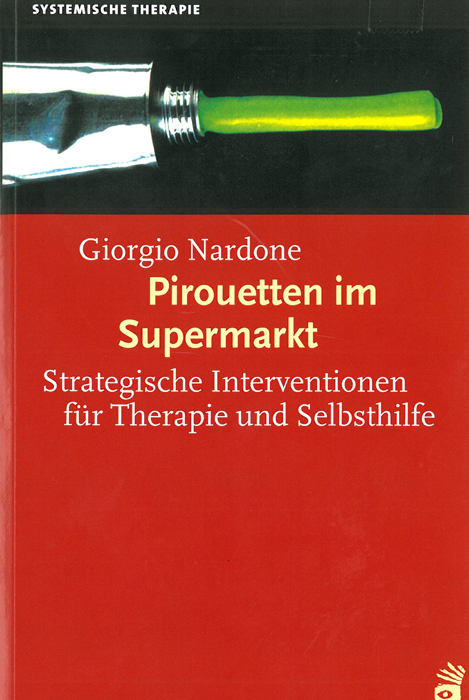 Author:
George Nardone
Year:
2007
Publisher:
Carl Auer Verlag
Necklace:
Abweichendes Verhalten ist meist das Ergebnis einer anderen Wahrnehmung der Realität. Psychische Pathologien lassen sich dann als vom Betroffenen selbst konstruiert verstehen.
Die so geschaffenen dysfunktionalen Handlungen oder Gedanken werden oft gerade dadurch aufrecht erhalten, dass man versucht, sie zu beseitigen. So entsteht ein Teufelskreis: Lösungsversuche, die gescheitert sind, werden erneut angewendet und machen so das Problem noch komplizierter. Oft realisieren die Betroffenen, dass die Lösungsversuche alles andere als zielführend sind, sie können sie aber nicht ändern.
Aus diesen Überlegungen heraus entwickelt Giorgio Nardone seine "strategische Selbsthilfe". Die Aufgabe des Therapeuten sieht er darin, die Logik des problematischen Kreislaufs zu erkennen und angemessene Gegenstrategien zu entwickeln. Anhand von 26 Fallbeispielen veranschaulicht Nardone sein therapeutisches Vorgehen of him. In lebhaften Beschreibungen stellt er außergewöhnliche Strategien vor, die jeder, der sich von pathologischem Verhalten befreien möchte, auch eigenständig für sich anwenden kann. Das Buch deckt ein breites Spektrum von Störungen ab, ua: Angststörungen, Panikattacken und Phobien • Zwangsgedanken und Zwangshandlungen • Psychosen • Manie und Paranoia • Anorexie und Bulimie • Leistungsblockaden • Depressionen.