PSYCHOSOLUTIONS. QUICKLY SOLVE COMPLICATED HUMAN PROBLEMS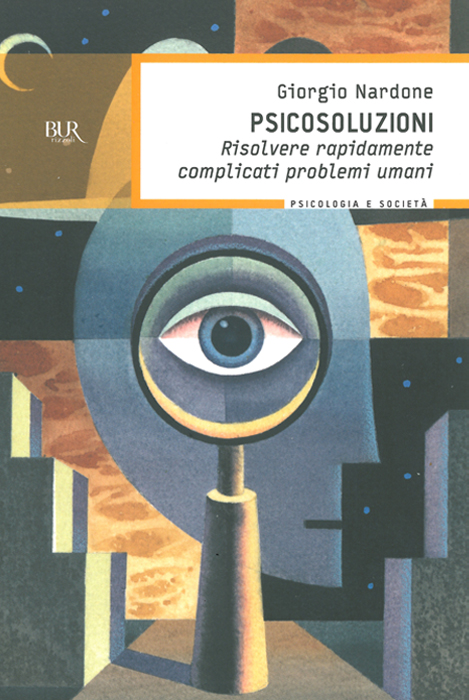 Author:
George Nardone
Year:
1998
Publisher:
BUR Rizzoli
Necklace:
Psychic and behavioral disorders, often difficult to eradicate, can make life unbearable.
This does not mean that complex and long-lasting pathologies such as manias, paranoia, eating disorders, phobias, obsessions require equally painful and prolonged therapies. In this book Giorgio Nardone shows us how serious psychological difficulties can be quickly remedied thanks to therapies based on targeted strategic interventions.
These treatments are the most advanced and suggestive form of application to human problems of the strategic problem solving model of the Palo Alto school. An instructive and surprising journey to discover the art of solving complicated clinical cases using only apparently simple solutions.
French

PSYCHOSOLUTIONS. COMMENT RÉSOUDRE RAPIDEMENT LES PROBLÈMES HUMAINS COMPLEXES

Author:

George Nardone

Year:

1999

Publisher:

L'Esprit du Temps

Necklace:

Read More

German

PIROUETTEN IN THE SUPERMARKET. STRATEGISCHE INTERVENTIONEN FUR THERAPIE UND SELBSTHILFE

Author:

George Nardone

Year:

2007

Publisher:

Carl Auer Verlag

Necklace:

Read More

Spanish

PSYCHOSOLUCIONES. CÓMO RESOLVER QUICKLY PROBLEMAS HUMANOS IMPOSIBLES

Author:

George Nardone

Year:

2004

Publisher:

HerderEditorial

Necklace:

Short Therapy

Read More