RESURGIR Y VENCER. A HISTORIA DE TALENTO, TÉCNICA Y ESTRATEGIAS MENTALES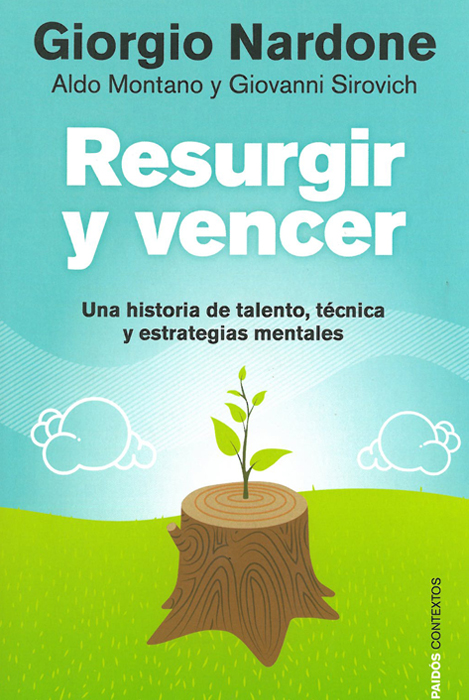 Author:
Giorgio Nardone, Aldo Montano, Giovanni Sirovich
Year:
2013
Publisher:
Paidos
Necklace:
Thought
Triunfar en las Olimpiadas no es algo que consiga todo el mundo, but to face a crisis durísima y resurgir en los niveles más altos a pesar de los injuries de la vida es probably an irrepetible adventure for a deportista. The protagonist of this empresa is Aldo Montano, the champion of the Italian esgrima who, during the last few years, has ocupado los primeros puestos of the internacional palmarés de su especialidad of him. La suya is a history of victorias, de reveses, llena de profundos temores y desilusiones, culminating with the recuperación de Montano, que volvió al primer plano in 2011 at the ganar el Campeonato del Mundo de Esgrima.
Esta es una crónica deportiva cautivadora y además a modern novela de capa y espada -cruel ya veces irónica-, explicada desde un punto de vista privilegiado por las voces de tres personajes: el campeón Aldo Montano, el comisario técnico dela Federaciónitaliana de Esgrima Giovanni Sirovich y Giorgio Nardone, "psychologo y estratega".
A combination of talent, technique and mental strength: the natural dotes and muscular power of the athlete; the technical orientation of his entrenador, and the psychological technique of the problem solving extracted by Giorgio Nardone, that is convirtió in the instrumental determinant for the recovery of Montano.
Italian

RISING AND WINNING A STORY OF TALENT,
MENTAL TECHNIQUE AND STRATEGIES

Author:

Giorgio Nardone, Aldo Montano, Giovanni Sirovich

Year:

2012

Publisher:

Ponte alle Grazie

Necklace:

Short Therapy Essays

Read More