RIDE YOUR OWN TIGER. STRATAGEMMA IN MARTIAL ARTS OR HOW TO SOLVE DIFFICULT PROBLEMS THROUGH SIMPLE SOLUTIONS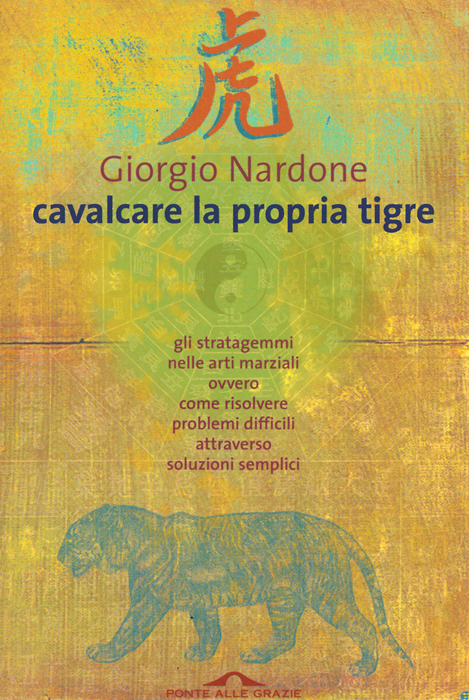 Author:
George Nardone
Year:
2003
Publisher:
Ponte alle Grazie
Necklace:
Brief therapy essays
The art of the stratagem is an ancient art, not only because it is the basis of centuries-old traditions of wisdom, but above all because it belongs to living beings: it is enough to observe animals and plants to record survival, defense or attack strategies.
Man has simply improved what nature has placed under his eyes for an eternity. Intelligence and creativity applied to the coordination of the means necessary to achieve a goal are part of that wisdom that has always guided - or should guide - human beings.
This wisdom, however, must be cultivated; skills must be exercised; in-depth knowledge.
In this book Giorgio Nardone tells and analyzes these skills through the three fundamental traditions that use stratagems as essential tools for the realization of ends: the Greek art of cunning, the Chinese art of war and the rhetoric of persuasion. To overcome obstacles and dissolve inextricable tangles with oriental elegance and, why not, a pinch of lightness.