THE STRATEGIC DIALOGUE COMMUNICATING PERSUADING: ADVANCED TECHNIQUES FOR CHANGE
A surprisingly effective technique for conducting an interview and achieving change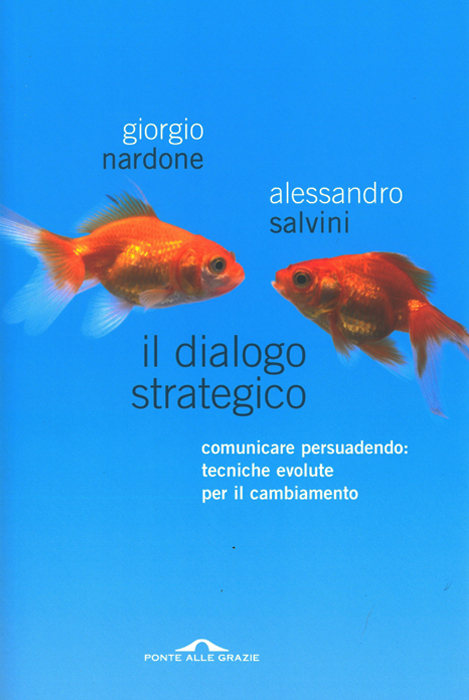 Author:
Giorgio Nardone, Alessandro Salvini
Year:
2004
Publisher:
Ponte alle Grazie
Necklace:
Short Therapy Essays
In the wake of twenty years of experience as a therapist and consultant in the clinical field, Giorgio Nardone has formulated together with his collaborators a surprisingly effective technique for conducting an interview through which the interlocutor or patient ends up changing his or her beliefs more rooted.
The validity of the strategic dialogue lies in the fact that this change is not perceived as an external imposition, but as the natural undoing of the knot that creates discomfort and malaise.
A new and at the same time very ancient technique, which takes its cue from classical rhetoric, and which is successfully combined with therapy in a short time.
In this essay Giorgio Nardone and Alessandro Salvini develop an even more refined method, in which the interlocutor himself is induced to consider his situation from a new perspective, gently, as if the change were a discovery guided by those who ask for help, and not by the therapist.