STRATEGIC INTERVENTION IN EDUCATIONAL CONTEXTS. COMMUNICATION AND PROBLEM-SOLVING FOR SCHOOL PROBLEMS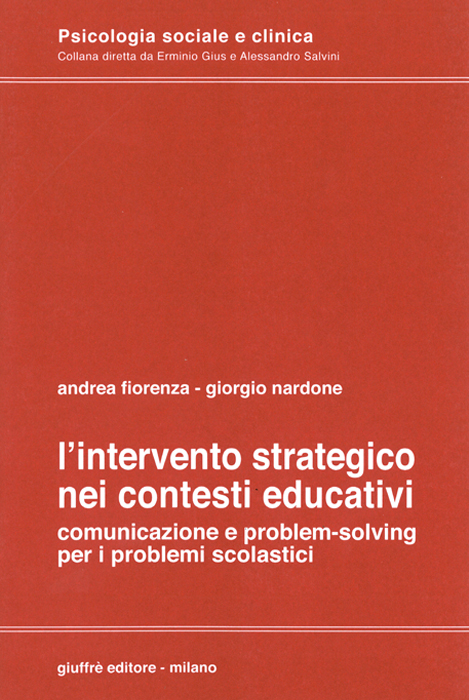 Author:
Giorgio Nardone, Andrea Fiorenza
Year:
1995
Publisher:
Giuffrè Publisher
Necklace:
The book is presented as a complete and detailed manual of the strategic approach to educational contexts.
An operational tool for teachers, educators and social workers. Knowing what to do and how to effectively solve some of the most frequent problems in the school world in a short time.
Spanish

THE ESTRATÉGIC INTERVENTION EN LOS CONTEXTOS EDUCATIVOS. COMMUNICACIÓN Y PROBLEM SOLVING PARA LOS PROBLEMAS ESCOLARES

Author:

Giorgio Nardone, Andrea Fiorenza

Year:

2008

Publisher:

HerderEditorial

Necklace:

Short therapy

Read More