THE DISCOVERIES AND INVENTIONS OF PSYCHOLOGY. A JOURNEY THROUGH THE MOST SIGNIFICANT RESEARCH ON MAN AND HIS ACTING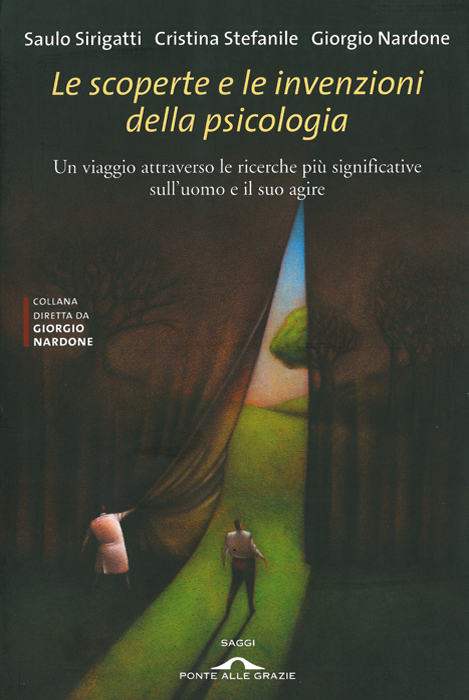 Author:
Saulo Sirigatti, Cristina Stefanile, Giorgio Nardone
Year:
2008
Publisher:
Ponte alle Grazie
Necklace:
Brief therapy essays
The vitality of a science is not measured only by the ability to discover, but also to invent: doing science does not only consist in observing, isolating and rigorously defining phenomena, opening the boundaries of new, unexpected territories, but also in "inventing "From time to time, territory by territory, the most appropriate conceptual and operational tools to move within it and thus start again to observe, isolate, define, experiment ...
This definition is all the more important for psychology, which studies and works on a living subject and therefore in itself changing, as well as complex, and with which it now has a dense dialogue full of implications.
The authors of this book have written their travel diary in the planet of psychology, retracing the most significant and surprising discoveries and inventions, ranging from perception to neuroscience, from emotions to mass dynamics, from aspects related to communication to the traps that ironically, sometimes it is psychology itself that tends to itself.
Spanish

EL DISCUBRIMIENTO Y LOS HALLAZGOS DE LA PSICOLOGÍA.
A VIAJE IN TRAVÉS DE LA MENTE HUMANA

Author:

Saulo Sirigatti, Cristina Stefanile, Giorgio Nardone

Year:

2011

Publisher:

Paidos

Necklace:

Thought

Read More