THE EVOLUTION OF FAMILY PATTERNS AND INDIRECT THERAPY WITH ADOLESCENTS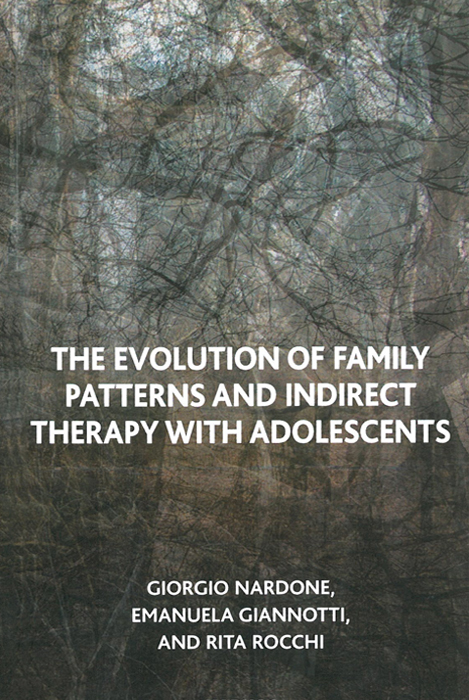 Author:
Giorgio Nardone, Emanuela Giannotti, Rita Rocchi
Year:
2007
Publisher:
Karnac
Necklace:
Family, couple and systemic therapy
The purpose of this book is to point out clearly how some problems of contemporary adolescents can be triggered off and how they can be prevented or solved. It is meant to be a training text for specialists but it is also reader-friendly and can be appreciated both by parents and children so that both can come to avoid the traps hidden in relationships and their dysfunctional aspects. In other words, the aim is to 'correct' "the best intentions that produce the worst effects".
'The Evolution of Family Patterns' by Giorgio Nardone had a strong impact on me for its richness, creativity and originality. I believe that the message of freedom in thinking given by the author will be the same for most readers of this book, both professional and non-professional. '
- Dr Luigi Boscolo, Co-founder and Director of the Milan Systemic Family Therapy Center
Contents
Prologue: The best intentions, the worst effects
1 The evolution of the family: From affective deprivation to overprotectiveness
2 Redefining the adolescent and his family
3 Contemporary patterns of family interaction
4 The modern teenager