THE MISTAKES OF WOMEN (IN LOVE)
The sentimental scripts of women. tools to heal the troubled relationship with men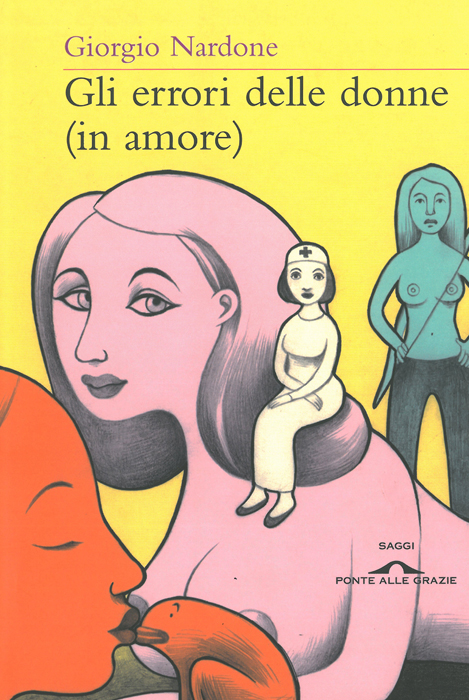 Author:
George Nardone
Year:
2010
Publisher:
Ponte alle Grazie
Necklace:
Short Therapy Essays
Many still believe in the myth that only women can understand women.
Nothing could be more wrong, says the author of this book, the psychotherapist Giorgio Nardone. In terms of feelings, women are able to construct "sublime self-deceptions", prisoners of the dynamics that they themselves have created. This does not mean that the other half of the sky is the "weak link" of the couple, nor that they should be blamed for the failure of love:
on the contrary, the woman is the fulcrum of relational power, and it is here that it is possible to intervene to redefine a dysfunctional "script", that is, a part in which we remain trapped in spite of ourselves. The male, for her part, precisely because "barbaric in feelings" can offer a disenchanted and objective gaze on the female love universe.
The gallery of amorous "types" described here by Nardone has nothing abstract or dryly theoretical, but is punctually accompanied by real stories and cases:
as in the tradition of strategic problem solving, the focus is above all on "acting" and solving problems. In these pages, the researcher and the psychotherapist give way to the man who has relationships with the other sex every day, studying their internal logics in the field and trying to offer them the tools to "heal" their tormented relationship with the universe. male.
Spanish

LOS ERRORES DE LAS MUJERES EN EL AMOR

Author:

George Nardone

Year:

2011

Publisher:

Paidos

Necklace:

Read More