THE NOBLE ART OF PERSUASION.
THE MAGIC OF WORDS AND GESTURES
The magic of words and gestures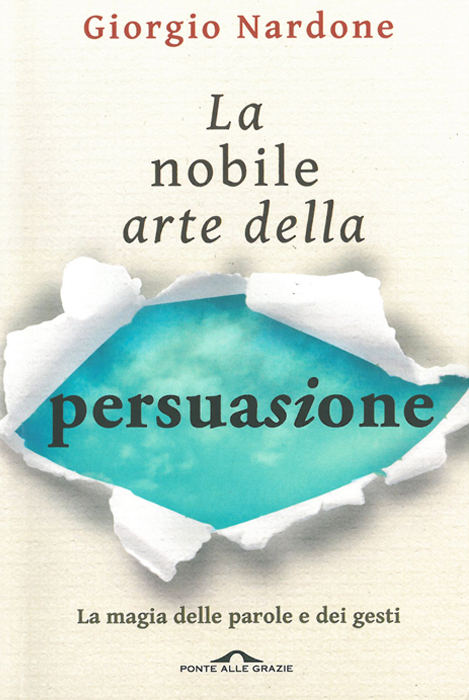 Author:
George Nardone
Year:
2015
Publisher:
Ponte alle Grazie
Necklace:
Short Therapy Essays
Changing your mind is a powerful gesture, which we must not be afraid to make because it can lead us to contemplate unexpected landscapes and horizons. Persuasion is the tool that makes change possible: it opens our eyes to a perspective that surprises us, it helps us to turn our heads in a new direction without forcing ourselves, but with gentleness, with naturalness. As if changing one's point of view were a personal discovery.
In life, in society, at work, at school, in love, in sport it is more important to get along than to be right, but it is even more beautiful to be right and to get along thanks to the use of persuasive techniques. To build anything together it is necessary to cooperate and to cooperate it is necessary to create agreements; to create agreements, people must be persuaded of the mutual benefits that will derive from them and for this a real rhetorical art is needed.
In this book Giorgio Nardone makes available his persuasive art, an advanced technique at the basis of strategic dialogue, which has allowed the treatment of many patients who in recent years have turned to CTS to solve their problems. Communicating, talking, understanding, agreeing are skills that we can learn: to live better, with ourselves and with others.