THE PARADOXAL DIET. DISSOLVE THE PSYCHOLOGICAL BLOCKS THAT PREVENT YOU FROM SLIMMING AND KEEPING IN SHAPE
how to recover a healthy and balanced relationship with the pleasure of eating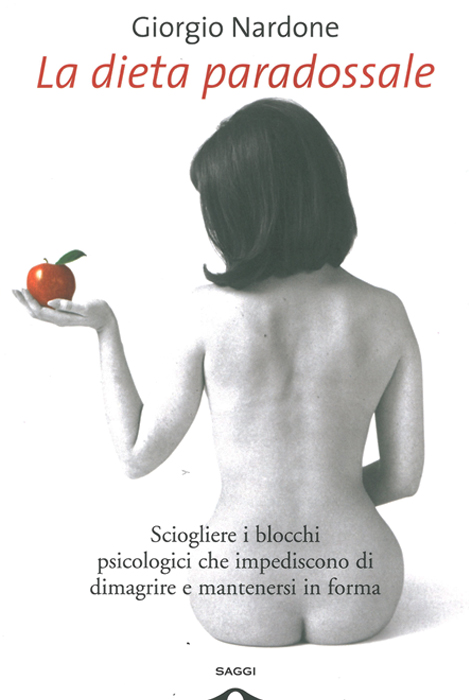 Author:
George Nardone
Year:
2007
Publisher:
Ponte alle Grazie
Necklace:
Brief therapy essays
Diet: an epidemic of modern times, of developed countries, of affluent societies.
Who has never tried a diet at least once in their life to lose a few extra pounds? And therefore, since it concerns everyone, we all know how many unsuccessful results are collected by putting ourselves on these punitive tracks in which we try to keep a primary instinct such as hunger under control. Diets don't work, but not because you can't lose weight: either you can't follow it all the way or you follow it and then you regain the lost pounds.
A great psychologist explains the reasons for our tiring relationship with food and, through tricks that may seem unreasonable, teaches us how to recover a healthy and balanced relationship with the pleasure of eating.
ES; Spanish

THE DIET OF LA PARADOJA. CÓMO SUPERAR LAS BARRERAS PSICOLÓGICAS QUE TE IMPIDEN ADELGAZAR Y ESTAR EN FORMA

Author:

George Nardone

Year:

2009

Publisher:

Paidos

Necklace:

Read More

French

THE PARADOXAL REGIME. COMMENT LEVER LES BLOCAGES PSYCHOLOGIQUES QUI EMPÊCHENT DE MAIGRIR ET DE SE MAINTENIR EN FORME

Author:

George Nardone

Year:

2010

Publisher:

Satas Editeur

Necklace:

Read More