THE STRATEGIC INTERVIEW IN THE COMPANY. MANUAL OF COMMUNICATION IN THE WORLD OF WORK
communication manual in the world of work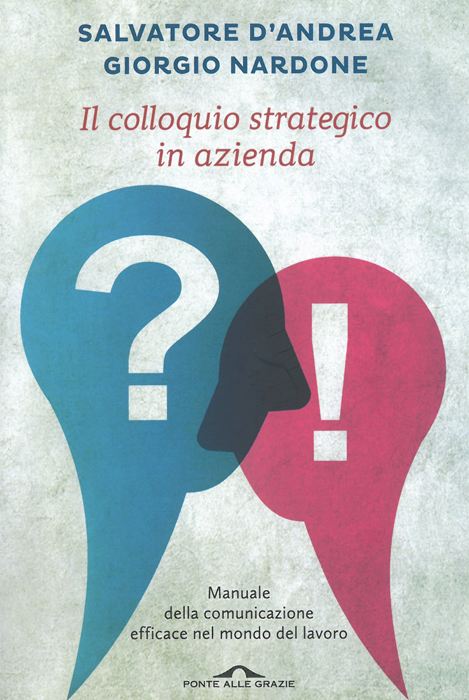 Author:
Salvatore d'Andrea, Giorgio Nardone
Year:
2015
Publisher:
Ponte alle Grazie
Necklace:
Short Therapy Essays
The job interview is a fundamental moment for both parties: for those looking for a talent, it is a matter of selecting in a short time the right person who will occupy a role, solve problems, join a structure, generate wealth for the company that hired him.
For those who, on the other side of the fence, must be judged suitable, the problem is to show all their talents to a stranger not only in a limited space of time but also in a stressful situation. This book analyzes all the phases of this inevitable appointment for many: presentation, physical and psychological attitude, tone of voice, facial expressions, sequence of questions, negotiation. An analysis that will allow us to be effective, safe, adequate and above all aware of the communication mechanisms that are the basis of every relationship.