STRATEGIC STUPIDITY.
HOW TO BUILD BANKRUPTCY SUCCESSES OR AVOID DOING IT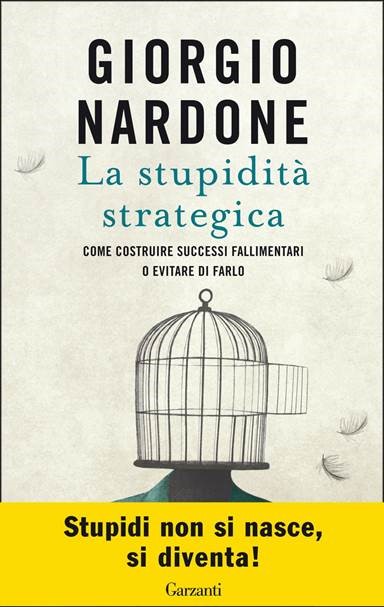 Author:
George Nardone
Year:
2021
Publisher:
Garzanti
Necklace:
«Nothing in the world is more dangerous than sincere ignorance and conscientious stupidity.»
Martin Luther King
It happens to everyone to stumble into stupidity and adopt behaviors that, in hindsight, appear anything but wise. Sometimes it is even the excess of reason that makes us stupid, when for example we persist in defending our ideas even in the face of their failure, mistaking stubbornness for determination and dullness for tenacity. Thus, blinded by ephemeral successes, instead of correcting these attitudes, we repeat them over and over again with the result of transforming episodic manifestations of imbecility into a permanent character trait. Stupidity does not exist in nature, it is not a biological flaw; it is an entirely human product, but it represents the greatest danger to humanity, a sneaky virus from which no one is immune. Where does this attitude come from? And what consequences does it have in everyday life? Giorgio Nardone, one of the most respected Italian psychologists and psychotherapists, guides us to discover the mechanisms of stupidity and suggests effective antidotes to protect ourselves from its traps and live with it in the most functional way possible. Because nothing is totally wrong and everything can be useful: even stupidity.