THE THERAPY OF THE SICK COMPANY. STRATEGIC PROBLEM SOLVING FOR ORGANIZATIONS
targeted solution of problems and for the achievement of specific strategic objectives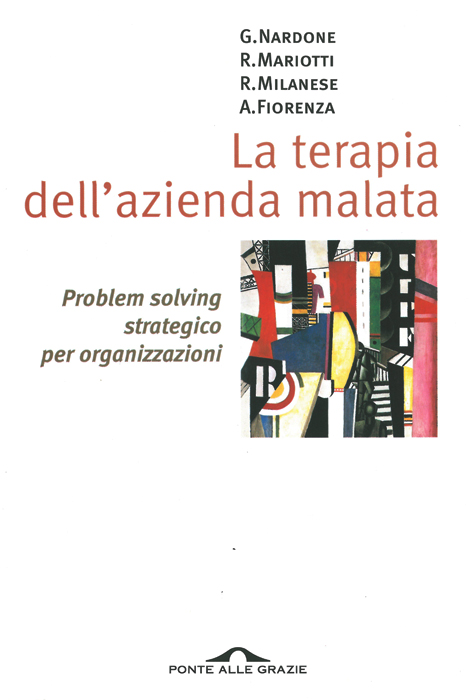 Author:
Giorgio Nardone, Roberta Mariotti, Roberta Milanese
Year:
2004
Publisher:
Ponte alle Grazie
Necklace:
Short Therapy Essays
In an increasingly rapidly changing world, companies must continually review their strategies. If this change does not occur or is inadequate, the organization goes into crisis, "gets sick".
New effective solutions become necessary in a short time, on pain of the end of the company.
The problem solving model proposed here consists of a method for the targeted solution of problems and for the achievement of specific strategic objectives. The exhibition is supported by numerous cases applied to organizational realities of various kinds: from small companies to large organizations, from financial groups to non-profit initiatives, from cooperatives to military structures.
Spanish

EXTRATEGIC THERAPY PARA THE COMPANY. SOLUCIONES EN SHORT TIME PARA RESOLVER PROBLEMAS EN ORGANIZACIONES

Author:

Giorgio Nardone, Roberta Mariotti, Roberta Milanese

Year:

2005

Publisher:

RBA Books

Necklace:

Read More