THERE IS NO NIGHT THAT DOES NOT SEE THE DAY. SHORT-TERM THERAPY FOR PANIC ATTACKS
The mechanisms of panic disease. Therapy for overcoming them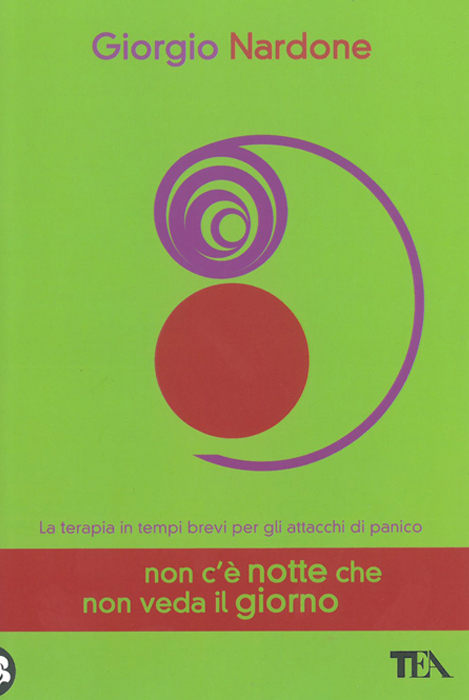 Author:
George Nardone
Year:
2005
Publisher:
Tea Editions
Necklace:
Tea practice
Fear is the most primitive of our emotions and, when it reaches its extremes, it is the most concrete and real of all sensations, capable of involving mind and body in a reactive sequence so rapid as to anticipate any thought.
The fact that this type of rampant pathology is so pervasive and discriminating for those afflicted does not mean, however, that it is a condemnation from which it is impossible to free oneself.
Giorgio Nardone explains in a clear and accessible way the current knowledge on the mechanisms of panic diseases and, above all, the therapy that has proved effective and rapid in overcoming them.
Italian

THERE IS NO NIGHT THAT DOES NOT SEE THE DAY. SHORT-TERM THERAPY FOR PANIC ATTACKS

Author:

George Nardone

Year:

2003

Publisher:

Ponte alle Grazie

Necklace:

Short Therapy Essays

Read More

ES; Spanish

NO HAY NOCHE QUE NO VEA EL DÌA. THE SHORT THERAPY PARA LOS ATAQUES DE PÁNICO

Author:

George Nardone

Year:

2004

Publisher:

HerderEditorial

Necklace:

Read More