VAINCRE LES ATTAQUES DE PANIQUE. GRÂCE À LA THERAPIE BRÈVE STRATÉGIQUE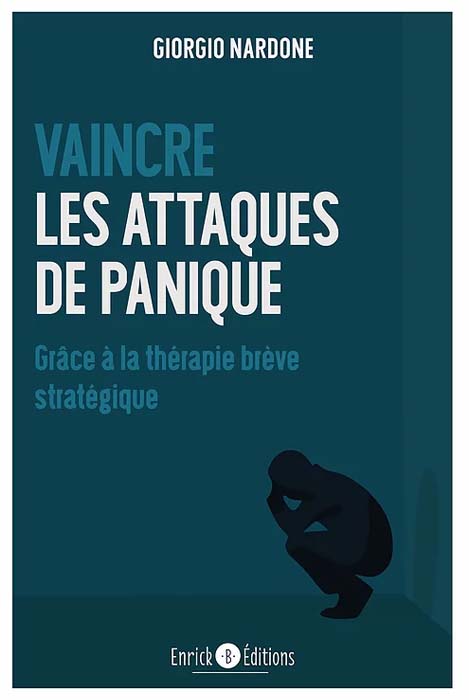 Author:
George Nardone
Year:
2019
Publisher:
Enrick B. Editions
Necklace:
La peur est la plus primitive de nos émotions, et lorsqu'elle
attiint des extrêmes, elle est capable of inhiber toute
thought.
Essential emotion pour nous adapter face to danger, the peur, dans sa dimension pathologique, peut ainsi devenir envahissante et devastatrice.
Les attaques de panique constituent l'expression la plus spectaculaire et handicapante des peurs pathologiques.
Dans ce livre, the psychologue Giorgio Nardone explique de manière claire and accessible the connaissances actuelles sur les mécanismes des troubles paniques et présente a protocole thérapeutique effective et rapide pour les surmonter.
Italian

THERE IS NO NIGHT THAT DOES NOT SEE THE DAY. SHORT-TERM THERAPY FOR PANIC ATTACKS

Author:

George Nardone

Year:

2005

Publisher:

Tea Editions

Necklace:

Tea practice

Read More

ES; Spanish

NO HAY NOCHE QUE NO VEA EL DÌA. THE SHORT THERAPY PARA LOS ATAQUES DE PÁNICO

Author:

George Nardone

Year:

2004

Publisher:

HerderEditorial

Necklace:

Read More