THE ART OF CHANGE: STRATEGIC THERAPY AND HYPNOTHERAPY WITHOUT TRANCE
strategic therapy approaches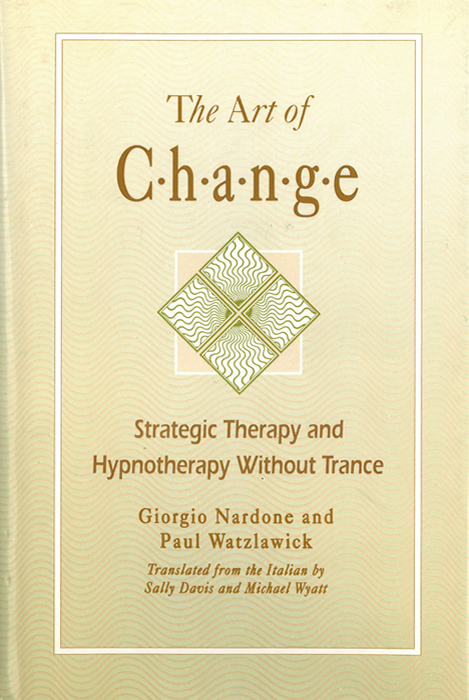 Autore:
Giorgio Nardone, Paul Watzlawick
Anno:
1990
Editore:
Jossey - Bass
Collana:
The Art of Change provides practitioners with in-depth information on the theory and practice of strategic therapy, presenting an innovative approach to conceptualizing and solving human problems.
This book, the English translation of Giorgio Nardone's highly regarded Italian book, L'Arte del cambiamento – with its introductory chapter by Paul Watzlawick – provides clinical examples and practical guidelines revealing how to apply specific, goal-directed, and time-saving therapeutic techniques in practice.
Nardone and Watzlawick offer an overview of the historical development of strategic therapy approaches and they look at the conceptual differences of the most important authors and scholars on strategic therapy.
The authors show how, as opposed to traditional therapeutic approaches, the strategic therapy intervention can be a swift, well-planned process whose initiation, direction, objectives, and duration can be fairly clear from the beginning. And they demonstrate how, to be truly effective in obtaining solutions to specific clinical problems, the therapist needs to combine a knowledge of systemic techniques with inventiveness and versatility.
This book gives a detailed account of techniques and specific interventions for working with clients suffering from anxiety, phobias, and obsessive-compulsive problems. Demonstrating the efficacy and the speed of this approach, Nardone presents a systematic, thorough evaluation of the results he obtained by applying these techniques to a large and varied group of subjects over two years.