TRANCEFORMING ERICKSONIAN METHODS 21ST CENTURY VISIONS
The application of experimental hypnosis and the rigorous hypnotic stratagems in brief therapy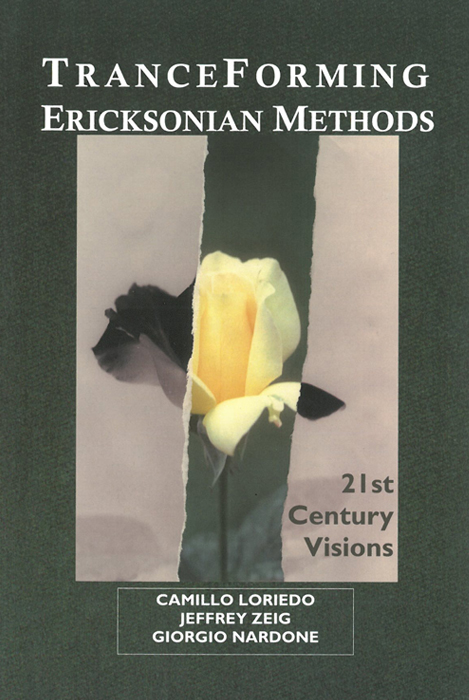 Autore:
Camillo Loriedo, Jeffrey Zeig, Giorgio Nardone
Anno:
2011
Editore:
The Milton H. Erickson Foundation Press
Collana:
This book has a special meaning for the authors. It is both the outcome of and a "snap shot" of a common work we developed over the last ten years.
Throughout this time, Jeff, Camillo and I met at least once a year to hold a workshop on our styles of hypnosis and therapy. As we taught, we also shared and examined each other's theoretical and personal perspectives. Over the years, as each of us grew in our own understanding, our different operative modalities and points of view have, gently, without forcing, developed in harmonic and complementary ways.
The perspectives offered here stem from our following this collaborative course.
The syncretic evolution of our approaches also implies a synthesis of different psychotherapeutic traditions: the Palo Alto School and the pragmatics of communication; the pure Ericksonian approach; the evolution of medical hypnosis; the application of experimental hypnosis and the rigorous hypnotic stratagems in brief therapy. Therefore, what follows is not only a treatise on hypnosis and hypnotic therapies. It is also an innovative contribution to psychotherapy, because it summarizes and combines different renowned and appraised models of therapeutic intervention.