ADVANCED BRIEF STRATEGIC THERAPY FOR YOUNG PEOPLE WITH ANOREXIA NERVOSA. AN EFFECTIVE GUIDE FOR CLINICIANS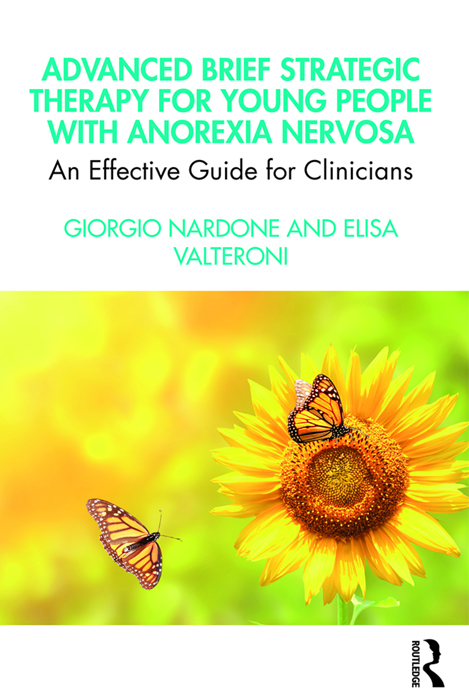 Autore:
Giorgio Nardone, Elisa Valteroni
Anno:
2020
Editore:
Routledge
Collana:
This important new book details a strategic and systemic model for short-term therapy with adolescent sufferers of anorexia nervosa, a psychopathology that seduces patients into starvation as doctors and family look on with increasing desperation. Supported by the successful treatment of hundreds of cases over the past 30 years, the book is the culmination of a long-term intervention programme developed at the Strategic Therapy Centre of Arezzo, Italy.
It begins by outlining the range of different eating disorders, before identifying the specific characteristics that adolescents with anorexia present. The variations of the pathology are then discussed. Not all patients present with the same symptoms; some sufferers over-exercise while others binge eat or self-harm. Substance abuse is also common, either with diuretics or chemicals; others self-induce vomiting. The therapeutic strategy will, of course, differ for each patient. Accessibly written throughout, the book concludes with two cases studies – complete with full transcripts – which illustrate the therapeutic process that allowed the patient to change their patterns of thinking, and the accompanying behaviours.
An insightful and invaluable work on this vital topic, the book will be essential reading for any professional working with adolescents presenting with anorexia, as well as the families of sufferers.
L'ANORESSIA GIOVANILE. UNA TERAPIA EFFICACE ED EFFICIENTE PER I DISTURBI ALIMENTARI

Autore:

Giorgio Nardone, Elisa Valteroni

Anno:

2017

Editore:

Ponte alle Grazie

Collana:

Saggi di Terapia Breve

Leggi Tutto